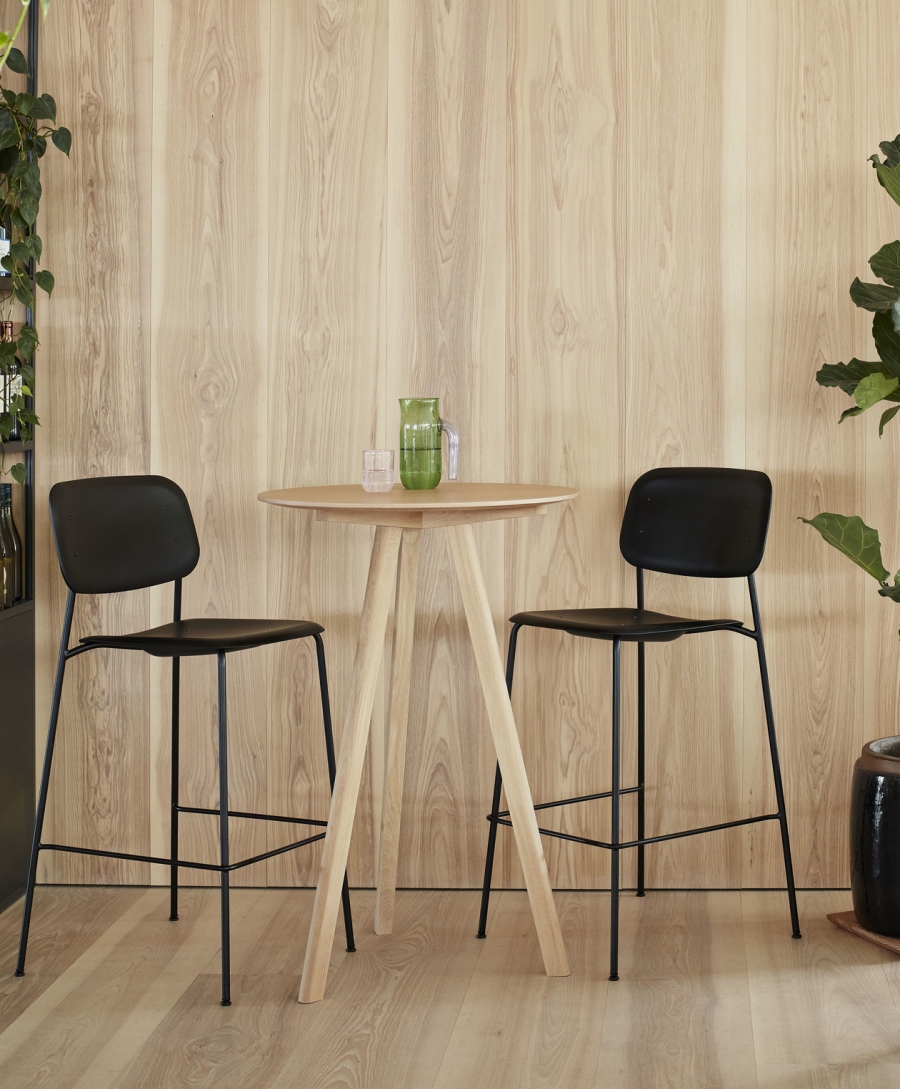 Soft Edge 10 Bar Stool
Product Category:
Product information
Materials
Downloads
Iskos-Berlin's Soft Edge series features an organically shaped seat and back, blending strong curves with extreme lightness to create a minimalistic design that optimises human-centric comfort for constant shifting and movement. Featuring a plastic (PP) seat and back in a wide range of colours, the Soft Edge P10 bar stool has long steel legs that enhance the minimalistic aesthetics and create a feeling of lightness,
while the low, supportive backrest enhances the bar stool's stability and comfort. Its strength and functionality ensure years of everyday use in diverse public and private environments – from the home to corporate spaces, cafés, and institutions. Available in two different heights and with upholstered seat options.
STACKABLE bar stool 10 high un-upholstered / 6 high upholstered.
MATERIALS
Seat and Back: Injection moulded solid coloured polypropylene. Thickness 6 mm. Matt slightly textured surface.
Frame: Ø16 mm steel tube.
FINISHES
Seat and Back: Black / White / Dusty green / Fall red / Hunter / Soft grey 
Frame: Powder coated in Black, White, Fall red, Soft grey or Chromed steel
Dimensions
LOW: 535mmW x 540mmD x 980mmH, 650mmSH
HIGH: 550mmW, 555mmD x 1080mmH, 750mmSH
Good to know
- Part of a family of dining chairs, bar stools, lounge chairs and stools with steel base or solid oak legs or polypropylene seat and back with steel base.
- Available with seat upholstery in selected fabrics and leathers.
- 2-year warranty
- Stackable 10 high un-upholstered / 6 high upholstered