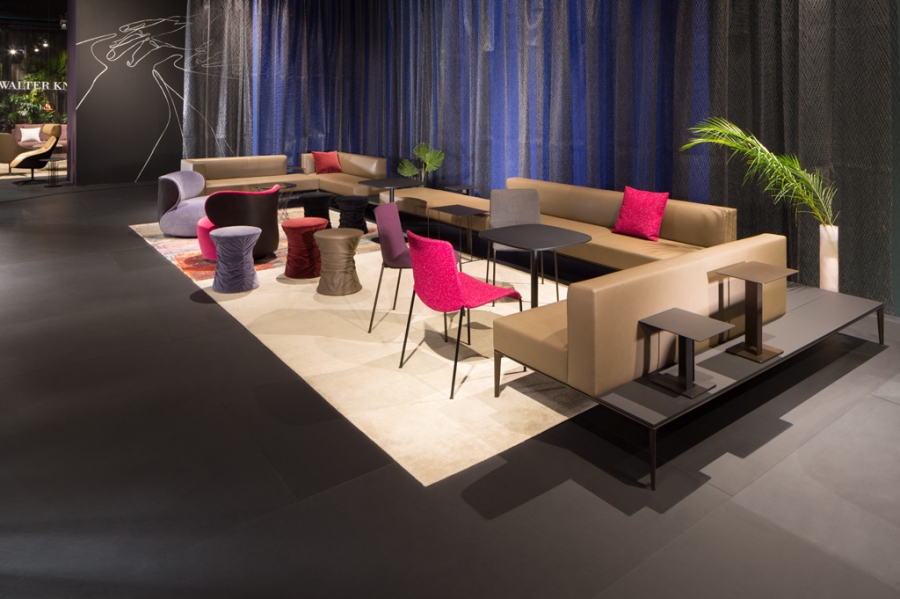 Jaan Bench
Product Category:
Seating - Bench

Seating - Public Areas
Product information
Materials
Downloads
Architectural clarity meets timeless comfort. With its clean lines and rigid structure, this new upholstered bench by EOOS is ideal for the architecture in offices and hotels, airports and galleries, museums and shops.
Familiar and multiaward-winning: the spacious leather surfaces over the delicate framework. And the much-loved boards of the Jaan range are once again confirmed here: as the ideal place for storing everyday bits and pieces. Whether as a bench, corner or an individual configuration - a range of shapes for modern lounge seating.
BASE: Aluminium extrusion feet, die cast aluminium in: power-coated black gloss, power-coated bronze matt. GLIDES: Synthetic glides BASE AND
BOARDS: the base can be equipped with boards on the side or on the back. Board surfaces: Glass black (.35), Glass, satinised black (.33), Fenix black, Saddle leather.
Dimensions
Seat without board: 1800mmW x 680mmD x 730mmH, 450mmSH
With board at back: 1800mmW x 980mmD x 730mmH, 450mmSH
With board at side: 2480mmW x 680mmD x 730mmH, 450mmSH
*Available in multiple configurations
Timber
Fabric or leather upholstery