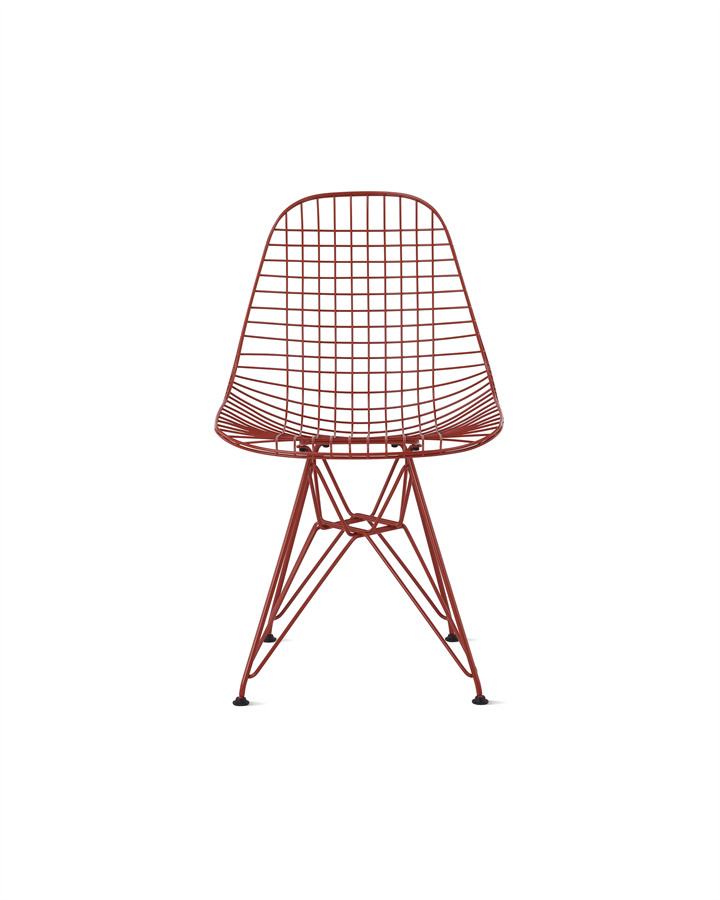 Eames Wire Chair - HMxHAY
Designed by

Charles and Ray Eames
Product Category:
Outdoor - Seating

Seating - Dining Chairs
Product information
Materials
Downloads
HERMANMILLER X HAY
Herman Miller is built on a legacy of creative partnership, In a first-of-its-kind collaboration, the Danish design house HAY thoughtfully re-imagines eight Eames classics for a new generation of modern design enthusiasts.
Graded for outdoor use, from the patio to the sunroom
Optional seat cushion
The Eames Wire Chair is a unique iteration in the shell chair's continuous evolution. In the 1950s, the Eames Office started experimenting in bent and welded wire. Inspired by trays, dress forms and baskets, the team developed a number of pieces, including the wire version of the single-shell form.
The outdoor Eames Wire Chair comes with a wire base and an optional seat cushion
Perhaps more than any design in their oeuvre, the shell chair represents the Eames' disinterest in superficial aesthetics and their agnostic approach to material. What mattered most to them was the integrity of the form, function and context - or as Charles often said: "The Best for the Most for the Least". It's this attitude that pushed them to explore the shell chair in a variety of finishes, materials and base configurations.
Finishes
Steel frame powder coat & optional seat cushion:
Dimensions
500mmW x 530mmD x 820mm H, 475mmSH
Warranty
5 year conditional