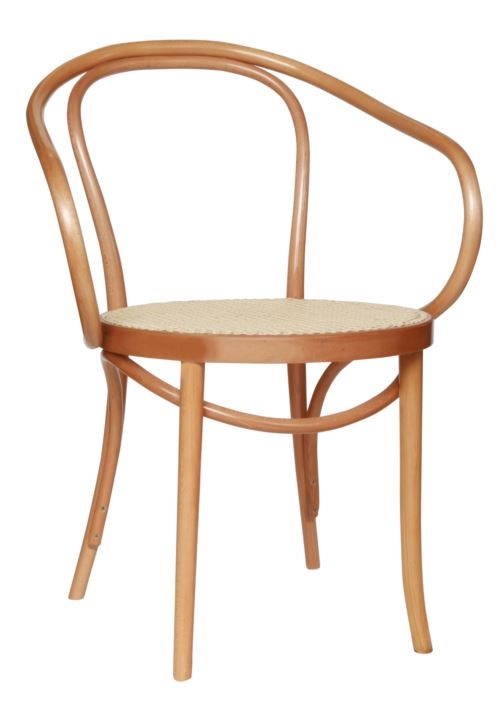 No. B9 Le Corbusier Chair - 20% OFF
Designed by

Michael Thonet
Product Category:
Seating - Dining Chairs

Seating - Lounge Chairs
Product information
Materials
PLY - SALE PRICE $380
RRP $475
CANE - SALE PRICE $528
RRP $660
SALE ENDS 1 APRIL 2023
This classic bentwood armchair was widely used by the French Modernist Architect Le Corbusier during the mid 1920s.
MATERIALS
Solid European beech frame with a laminated beech seat
OR Solid European beech frame with a hand woven cane seat
OPTIONS:
Laminate Beech seat
Hand woven cane seat
Upholstered seat pad
Nylon or felt tipped chair glides
Finishes
Black, Dark Oak, French Walnut or Golden Oak.
Custom Finishes: Paint colours, colour washes, stains and tints also available.
Dimensions
570mmW x 550mmD x 840mmH, 460mmSH 
Warranty
2 year conditional