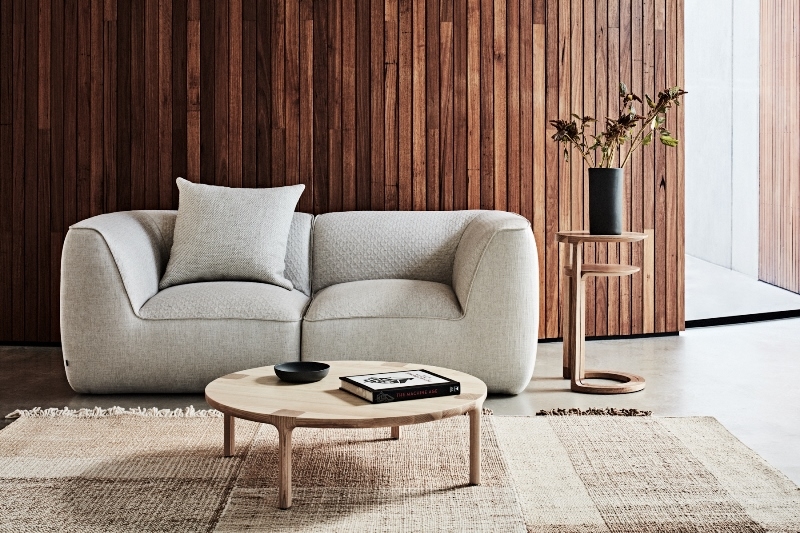 Nest Table - Timber
Product Category:
Tables - Side

Tables - Coffee
Product information
Materials
Downloads
Nest is a set of two tables that can function nested together or individually.
Stacked, they create totemic shapes that add interest to any room.
Deployed, they cantilever over sofas, beds, and chairs, or simply float around a room - a space-saving and flexible alternative to a coffee table.
Mix and match your set of Nest tables from a range of powdercoated aluminium colours, laminates and timbers to create a custom configuration that suits you and your home or office.
MATERIAL Timber
FINISHES
Walnut, Oak, Black Stained Ash or Ash
Dimensions
Nest Table is a set of two tables, small + large (not sold individually)
Small: 315mmDia x 480mmH
Large: 385mmDia x 620mmH
Good to know
- Short lead time available for select finishes. Contact us for more information
- Otherwise, 6-8 week lead time applies
- 1 year warranty
- Also available as Nest Modular Tables with timber/laminate top on aluminium frame and
- Product made from sustainably sourced materials with a lower environmental impact than conventional alternatives.
Timber
Aluminium
Laminate
Sustainable Materials