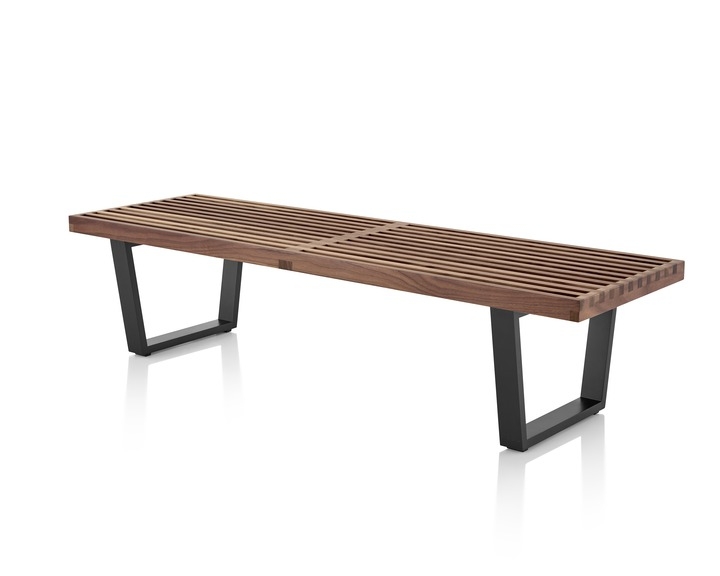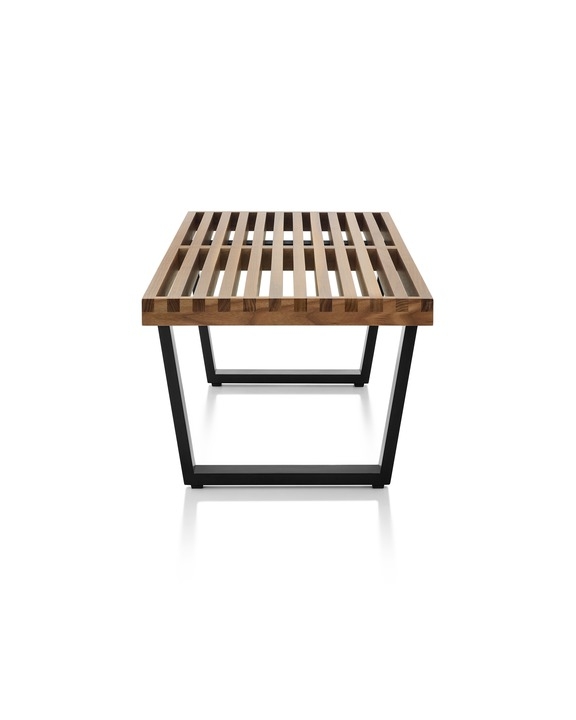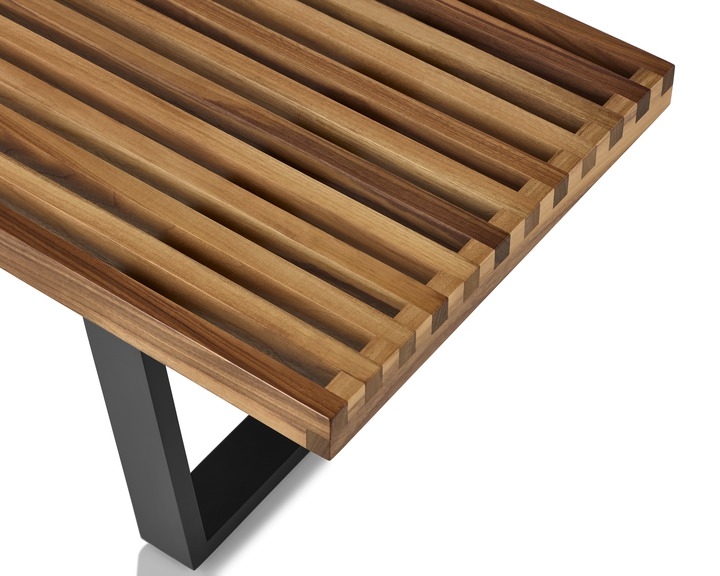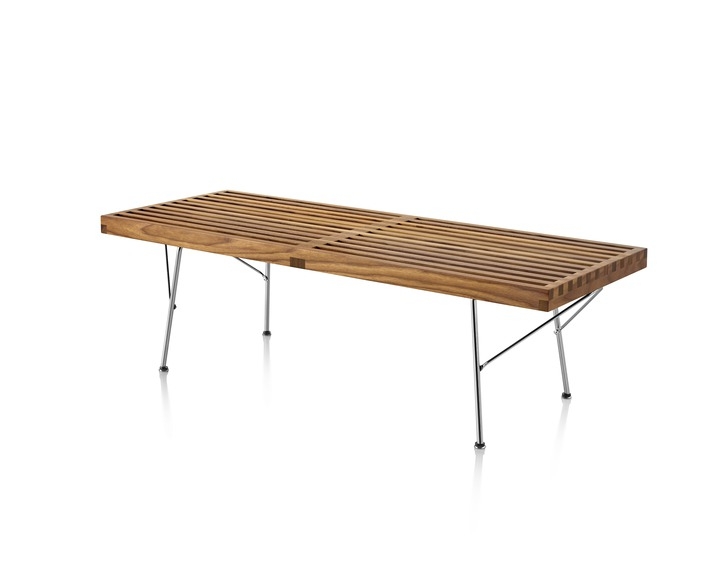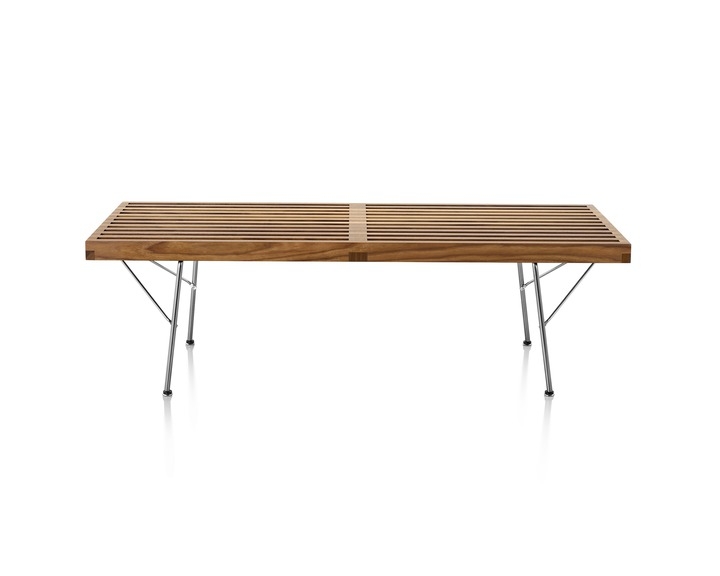 Nelson Platform Bench
Designed by

George Nelson
Product Category:
Seating - Bench

Tables - Coffee

Seating - Public Areas
Product information
Materials
Downloads
Introduced in 1946 and reissued in 1994, the Nelson™ Platform Bench bench stands as a landmark of modern design.
Equal parts seat and surface, this landmark design emerged from George Nelson's Fortune magazine office to join his first Herman Miller collection in 1946.
It's whatever you need it to be—a platform for displaying artwork or plants, a bench for seating, or a low table for magazines, a bowl of candy, a TV, or a CD player. The platform bench is a multipurpose display and resting place in offices, public areas, and homes; with its clean, spare lines, it is also a striking accent piece.
The platform bench is made of solid maple, with slats spaced to let light and air through and legs finger-jointed for superior strength.
Made with polished chrome or ebonized wood legs, equipped with leveling glides, and available in three lengths, it is ideal as a bench, low table, or foundation for the Basic Cabinet Series.
Top options: Maple or Walnut top
Leg options: Ebonized wood base with metal leveling glides Or trivalent chrome metal base
Also available: upholstered cushion fits on a Nelson™ platform bench.
Dimensions
1220mmW x 460mmD x 355mmH
1525mmW x 460mmD x 355mmH
1830mmW x 460mmD x 355mmH
Good to know
- Short lead time available for select finishes. Contact us for more information. Otherwise, 12+ week lead time applies.
- Original Production Date 1946
- Range from 0% recycled content; 98–99% recyclable