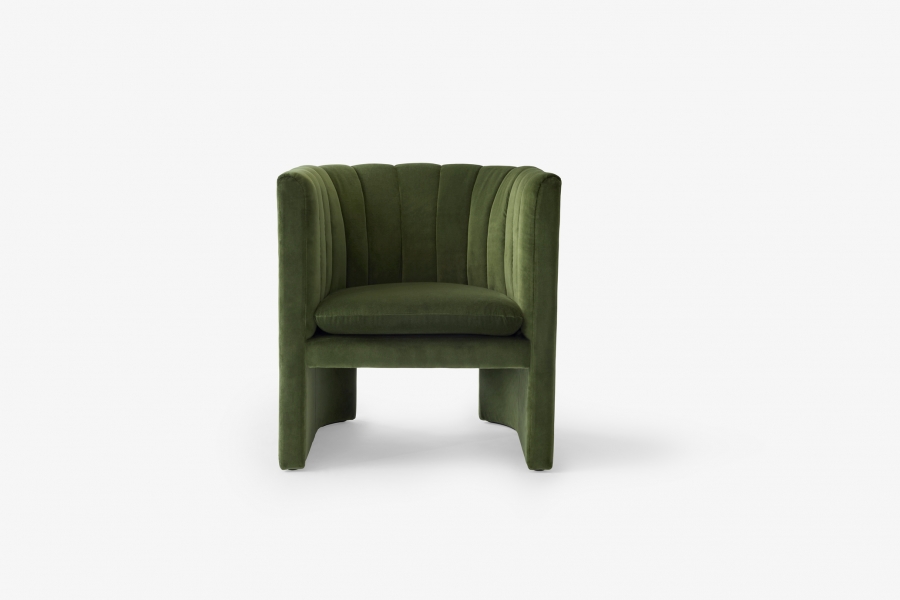 Loafer SC23 Chair
Designed by

Space Copenhagen
Product Category:
Product information
Materials
Downloads
The SAS Royal Hotel turned to Space Copenhagen founders Signe and Peter, who designed a chair that would look lovely in the hotel - and actually anywhere, Loafer. "The SAS Royal Hotel lobby is an essential part of their legendary interior," says Peter. "It's enormous and elegant. We wanted to design a piece of furniture that could create a sense of intimacy in a very open space".
MATERIAL
Wood, HR Foam, Polyester wadding and Fabric or Leather upholstery 
FINISHES
Upholstery: Selected Fabric or Leather - please refer to the attached spec sheet for options. COM available.
Glides: The base is fitted with felt gliders as standard
Dimensions
700mmW x 650mmD,480mmSD x 750mmH, 420mmSH
Good to know
- 2-year warranty
- Also available as a two seater
Fabric or leather upholstery
Polyester
Timber