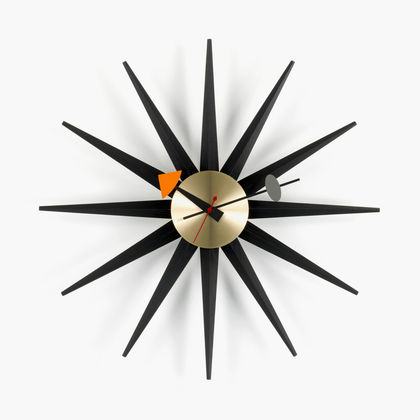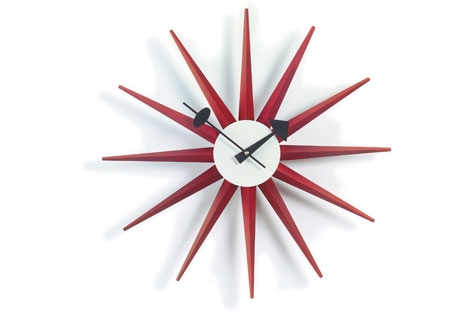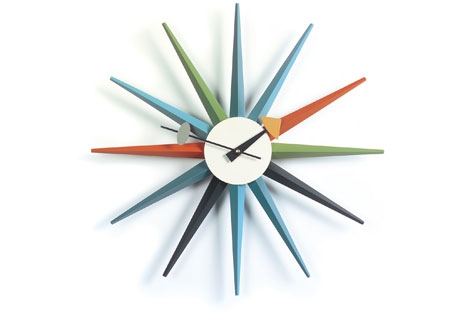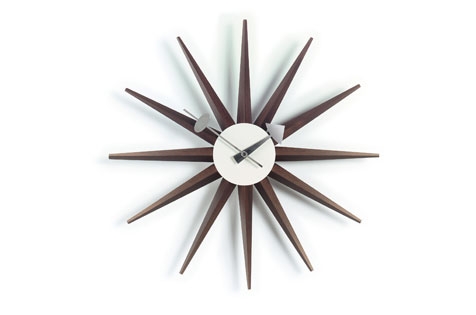 George Nelson Sunburst Clock
Designed by

George Nelson
Product Category:
Product information
Materials
Downloads
In 1947, the American designer George Nelson was commissioned to create a collection of clocks. Nelson analysed how people used clocks and concluded that they read the time by discerning the relative position of the hands, which made the use of numbers unnecessary. Furthermore, since most people wore wristwatches, he assumed that clocks had become more of a decorative element for interiors.
Equipped with high-quality quartz movements, they offer a refreshing alternative to conventional clocks – including a wide selection of different designs to suit almost every taste and fancy.
FINISH OPTIONS
Black/Brass, Red or Multicolour - RRP $770
Walnut - at an additional price
Product contents: high-quality quartz clock movement, 1.5-volt battery included. 
Good to know
- The Wall Clock collection come in diverse shapes and materials.
- Short lead time available for select finishes. Contact us for more information. Otherwise, 12+ week lead time applies.