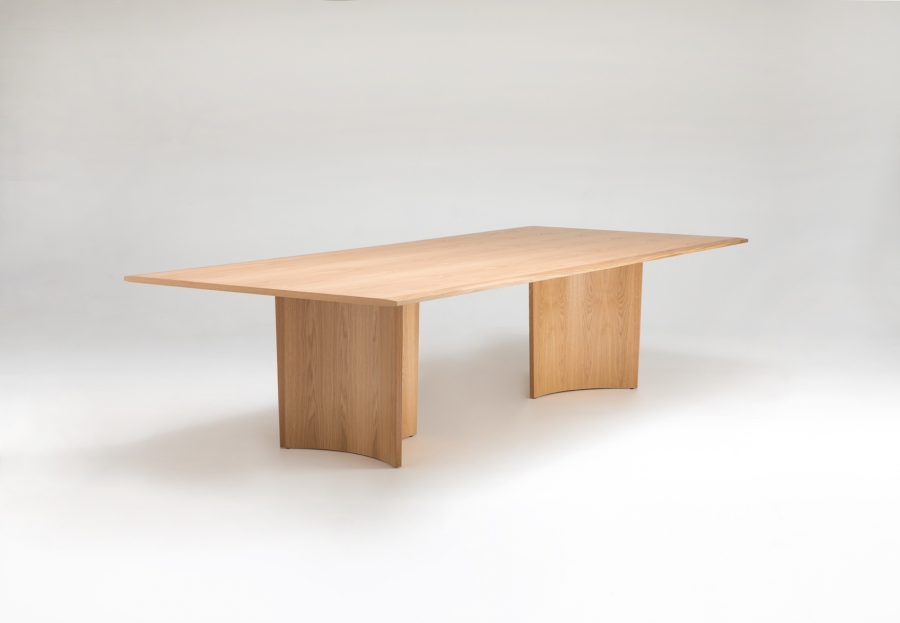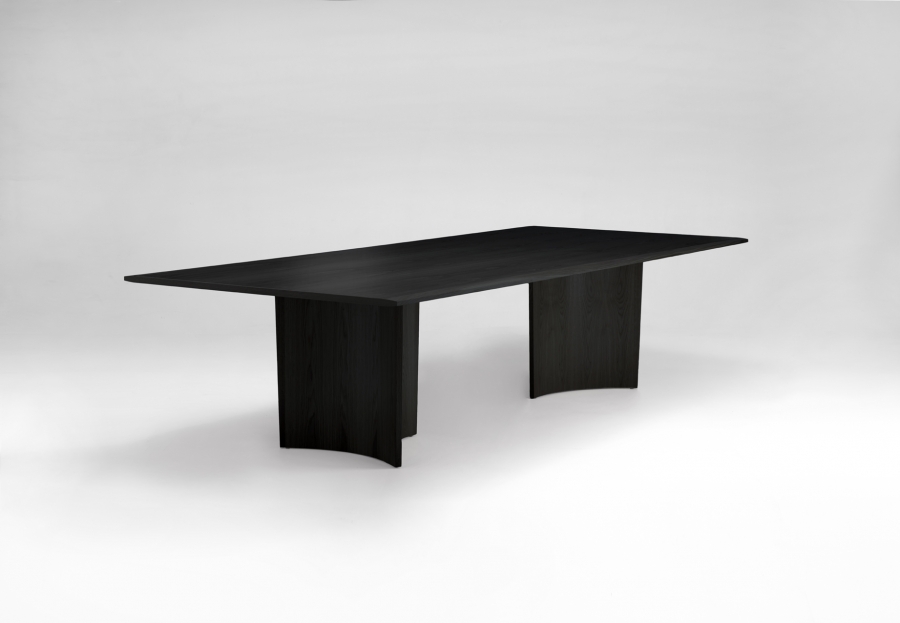 Crevasse Table
Product Category:
Tables - Dining

Tables - Meeting/Training
Product information
Materials
A crevasse is the deep fracture found in a moving glacier, where it splits open as it moves over the changing landscape.
Crevasse tables are bold, functional and sculpted in form.
The side edges fabricated in wide, solid oak with double bevel angles providing a stunning profile.
An extensive selection of rectangular top sizes to compliment a wide range of commercial and residential spaces.
MATERIAL
American Oak solid , American Oak veneer , E0 MDF (Solid Brass detailing option)
FINISH
Natural Oak (Other colours available by request) 
Dimensions
1800mm x 1000mm /1300mm x 730mmH
2100mm x 1000mm /1300mm x 730mmH
2400mm x 1000mm /1300mm x 730mmH
2700mm x 1000mm /1300mm x 730mmH
3000mm x 1000mm /1300mm x 730mmH
3300mm x 1000mm /1300mm x 730mmH
3600mm x 1000mm /1300mm x 730mmH
Custom sizes considered by request 
Good to know
- 1 year warranty
- Extended version with centre diamond pedestal leg available on request
- Also available with round top table, Caldera table