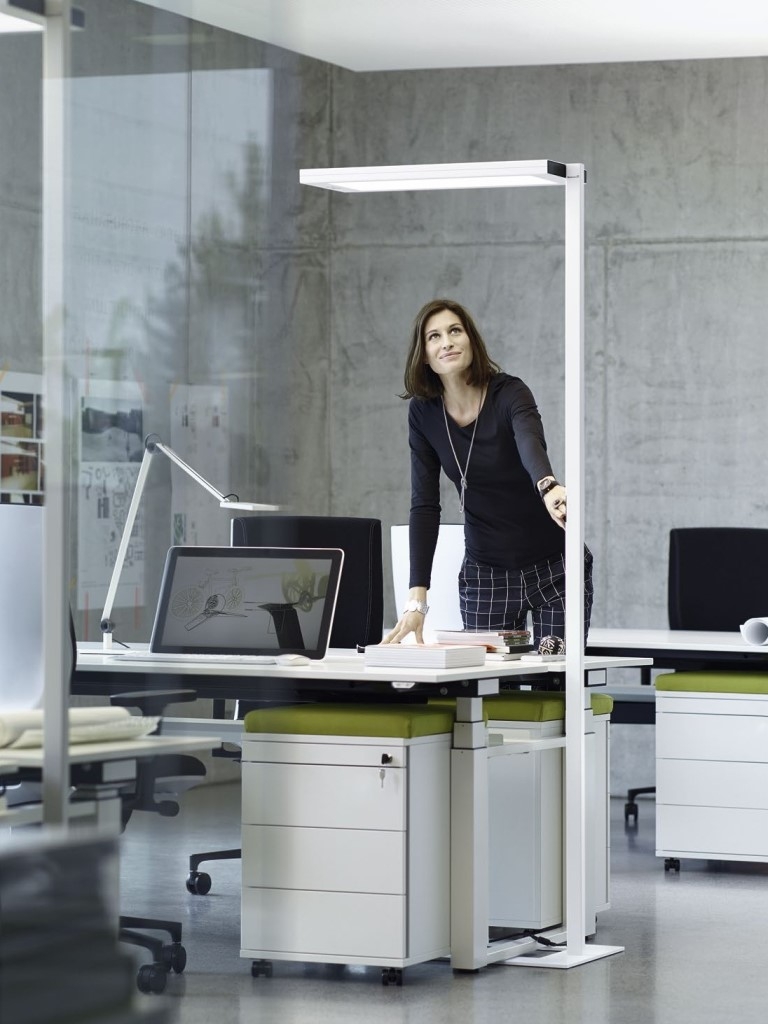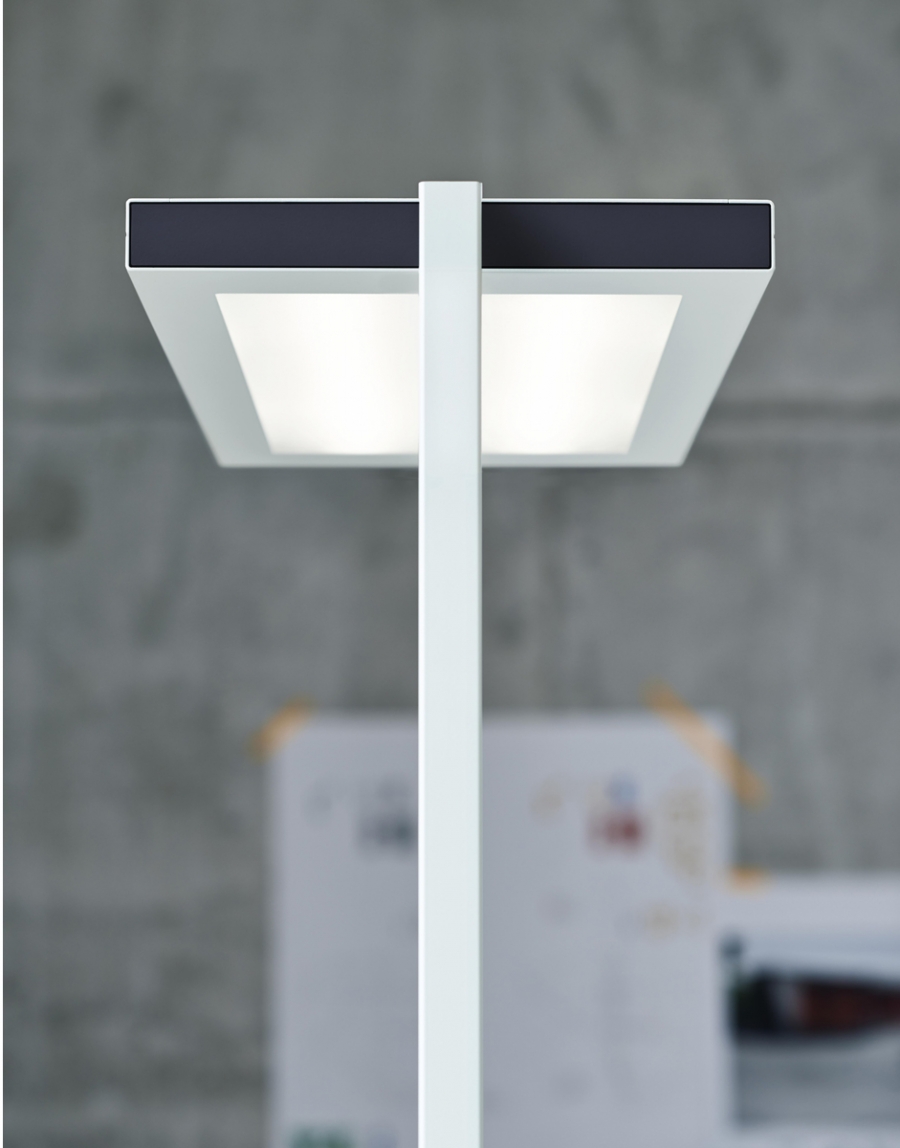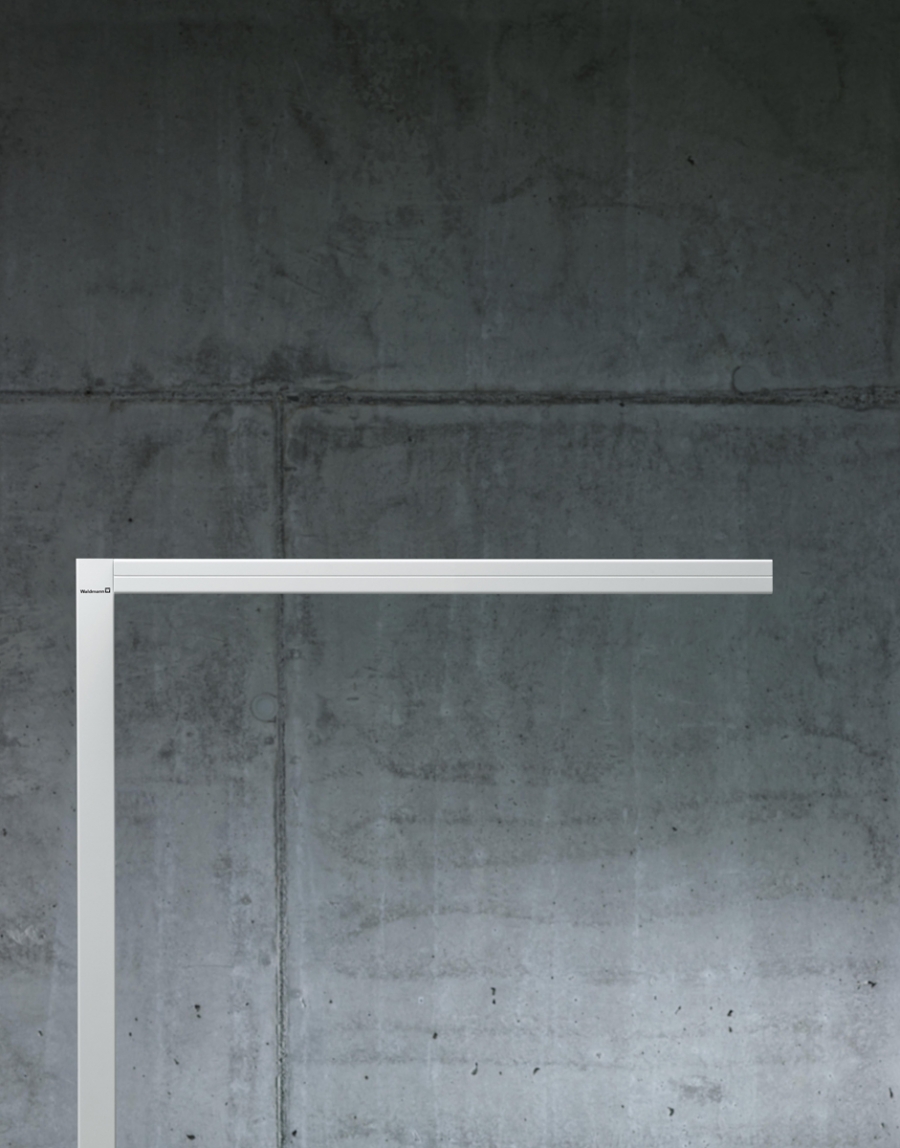 Lavigo Free Standing Luminaire
Product Category:
Lighting - Office

Lighting - Floor Lamps
Product information
Materials
Downloads
When designing Lavigo, Jürgen Schubert of Structurelab Architekten Düsseldorf based all the critical elements on the simple form of the rectangle with slightly rounded corners. The Waldmann luminaires, therefore, adapt especially well to different office concepts, decors, and furniture systems.

What's more, Lavigo offers the right design to meet the most varied requirements – whether as a free-standing or desk-mounted luminaire, or Twin-T or Twin-U variant. Lavigo is available in three different needs-driven performance classes of between 5100 and 11600 lumen, all of which are characterized by more than 100 lumens per watt and therefore especially high energy efficiency.

The direct share for even distribution of light at the workplace and the indirect share for pleasant basic lighting are individually dimmable. As an individual component, the direct light in particular therefore fulfils the personal needs of the user.

Lavigo offers additional comfort in combination with the Pulse VTL light management system, which simulates the natural daylight and adjusts the light colour and brightness to the time of day. As with daylight, the system is activated in the morning and positively impacts well-being and performance throughout the entire day.
FEATURES
Minimalistic form and design, timeless modular solution compliments any decor
Optimized energy consumption due to new technological advances
Soft white finish - simple, yet elegant
Energy-efficient LED freestanding lighting for office
Daylight and presence sensor technology and a Pulse Talk option enable wireless communication between several luminaires
Finishes
The Lavigo Luminaire family can be customised in a range of configurations and finishes, please enquire for more information.
Dimensions
Available in various configurations - LAVIGO  Single, LAVIGO TWIN-T and LAVIGO TWIN-U
Refer to brochure in downloads tab for specifications
Warranty
2 year conditional