Giving plastic new life
Our oceans house more than 86 million metric tons of plastic. Every year, that number increases by 8 million. We're diverting this waste by revamping our products with ocean-bound plastic (OBP).
The little pieces add up
As a founding member of NextWave Plastics, Herman Miller is working to create a global network of ocean-bound plastic supply chains. The goal? Establish these recycled pieces as a commodity and reduce the volume of plastic waste, little by little.
OBP is a major problem, polluting our oceans, harming ocean-life, and negatively impacting people. By integrating OBP into our products, we're doing more than making an environmental impact. We're taking a small step to build a better future.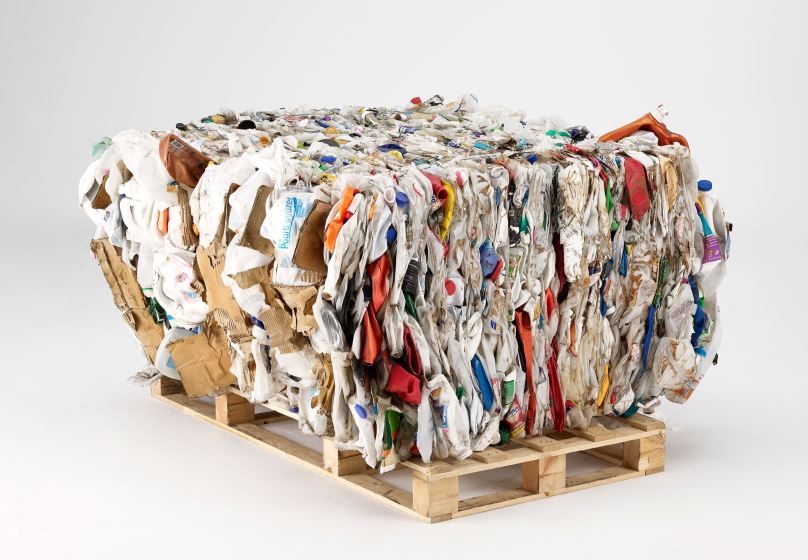 Exact same chair, just a little more sustainable.
Herman Miller have updated the iconic Aeron Chair, adding ocean-bound plastic to the body – all without compromising what makes it the best work chair on Earth.
Ergonomic to the core, Aeron was designed for a wide range of body types, thanks to the extensive research from designers Bill Stumpf and Don Chadwick nearly 30 years ago. Its launch was pioneering in the office furniture industry – and it still is, thanks to updated research and material innovation, including the addition of ocean-bound plastic to the body of the chair. We've always known Aeron is good for our bodies – now it's just as good for our environment too.
Sustainable from the start
Aeron's legacy of sustainability and innovation continues since its introduction nearly 30 years ago. It proved pioneering in both ergonomics and material innovation, without relying on the standard use of foam, fabric or leather found in most office chairs at the time. It's also Herman Miller's first product to receive the industry-leading Cradle to Cradle V3 Silver Level certification. Aeron is composed of more than 50% recycled material – and now, we've added ocean-bound plastic, diverting more than 150 metric tons of plastic from the ecosystem every year.*
*based on annual sales forecast
AERON ONYX - Coming Soon - Late 2021
Want to be the first to hear when the new Aeron Onyx lands in Australia? 
SHOP by CATEGORY
QUICK SHIP / OFFICE CHAIRS / HOME OFFICE DESKS / DESK LIGHTS / MONITOR ARMS
SEATING / TABLES / OUTDOOR / LIGHTING /  DESKING / COLLABORATIVE / STORAGE / ACCESSORIES