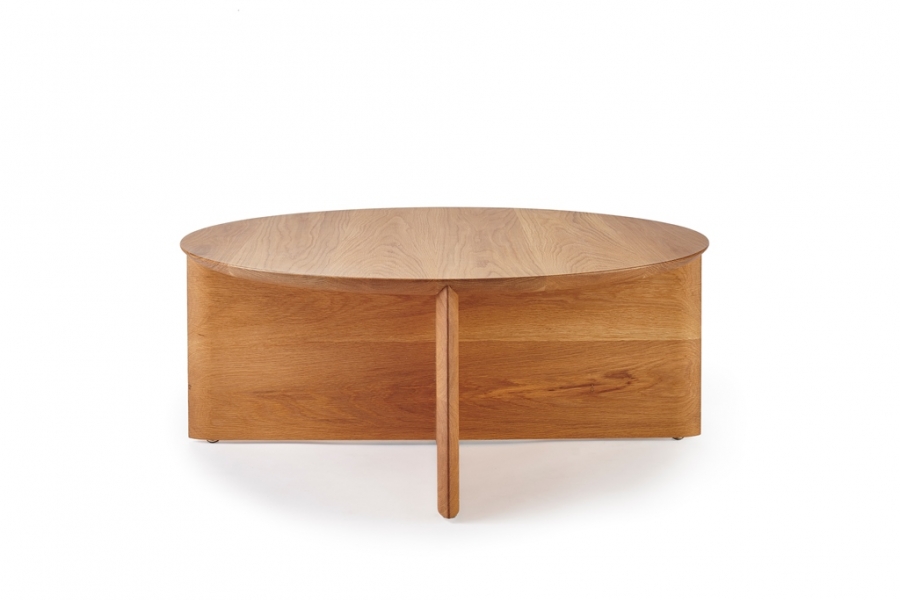 Nami Coffee Table
Product Category:
Tables - Coffee

Tables - Side
Product information
Materials
Nami, meaning 'wave' in Japanese, is a comprehensive furniture collection named after its signature timber profile that seamlessly flows into adjoining components. Handcrafted in NSW from sustainably certified solid timber, Nami's sculpted form is a celebration of natural materials. Directional grain details achieved through precision craftsmanship appear throughout the collection, giving each piece a subtle, organic artfulness.
Comprising a range of tables, a sofa, armchair, ottoman and a bed, Nami is a humble yet elevated collection that has been designed to last a lifetime
Available in ash, oak or walnut, the Nami table and bed collections are made from flat-packing solid-timber. This unique and sustainably-minded feature allows for lower-impact deliveries and installation in even small, challenging spaces.
Designed with longevity in mind, intricate assembly details allow for tabletops to be replaced over time, if needed.
Finishes
Ash, Black stained Ash, Oak, Walnut
Dimensions
Coffee Table Ø650mmDia x 450mmH 
Coffee Table Ø900mDia x 350mmH 
Also available in 
Side Table Ø350mmDia x 580mmH
Dining Table round: Ø1350mmDia / Ø1600dia x 730mmH
Dining Table square: 1350mmW / 1600mmW x 1350mmW / 1600mmW x 730mmH
Dining Table rectangle: 2000mm - 3800mmW x 900mmD - 1200mmD x 730mmH
Warranty
1 year conditional
Good to know
- Australian Design + Australian Made
- Made in NSW
- Also available in dining table, coffee table and side tables