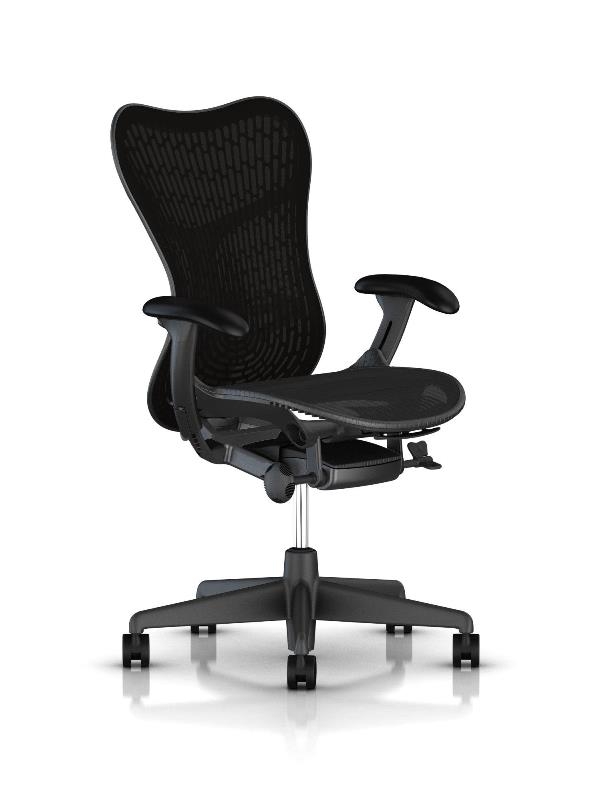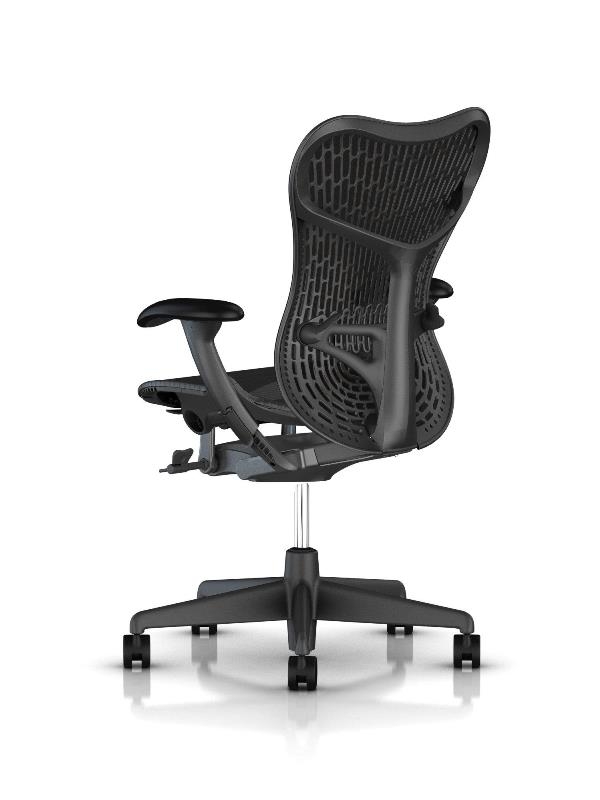 Mirra 2 Work Chair
Product Category:
Product information
Materials
Downloads
Mirra 2 moves with you, at one with your body. When you sit, the seat and back adapt to you instantly. With dynamic surfaces that respond to your slightest movements and simple, intuitive adjustments to fine-tune the fit, Mirra 2 balances immediate comfort and personalized ergonomics in one sophisticated design.
Support for seated movement starts with a flexible, yet supportive chair that allows your body to move freely and naturally. Mirra 2's Loop Spine provides torsional flex, allowing you to stretch and reach laterally, while the Harmonic™ 2 tilt provides a smooth, balanced feel as you recline.
Two back options help Mirra 2 work for a variety of people and applications.
The ultra-responsive Butterfly Back™ results from inventing a method for merging a fabric layer with polymer veins to create a dynamic hybrid structure that acts like a suspension membrane.
The TriFlex™ back meets more rigorous cleaning protocols because there is no fabric layer. Both back options offer passive PostureFit® sacral support to prevent slouching and keep your spine properly aligned.
And both are ventilated to keep you cool as well as supported, no matter how active you are.
Colour options: Studio White / Cappuccino / Slate Grey / Graphite / Lime Green / Urban Orange / Dark Turquoise / Twilight.
Base/Frame options: semi-polished / H-alloy / white / graphite.
Armpad options: Fog or Black.
Dimensions
686mm W x 432mm D x 1080mm H
Good to know
The size, shape, and pattern of the holes in the Mirra 2 TriFlex back create zones of support that allow healthy seated movement.
The Butterfly Back is ventilated for thermal comfort and is ultra-responsive to deliver dynamic support as you move.
AireWeave™ 2 suspension seat is temperature neutral, so heat doesn't build up as you sit.
The FlexFront® seat edge easily adjusts to properly support your thighs as you sit.