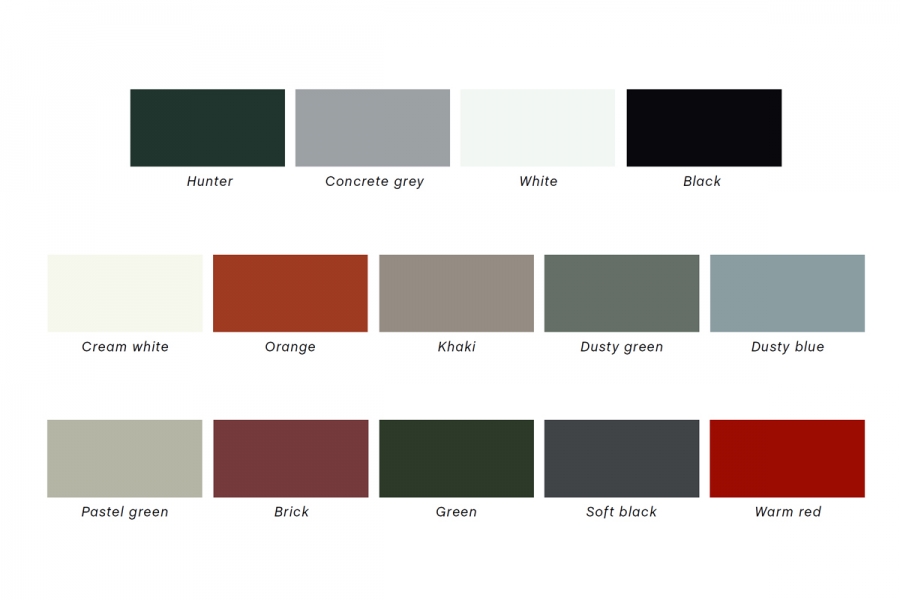 About A Chair AAC24 / AAC25
Product Category:
Seating - Meeting/Training

Seating - Dining
Product information
Materials
About a Chair as an office chair has a rounded shell that adds executive weight and brings a warm and welcoming feel to an otherwise rather cool and technical genre - perhaps because the castors lend the industrial steel frame a narrative character? About a Chair is perfect for official settings and an obvious choice for both large-scale corporate contexts and work-at-home offices - or maybe as a dining chair?
Like the other versions, this version too is available with three upholstery options: full upholstery of the whole shell, upholstery on the front of the rounded shell or a seat cushion. All three versions allow you to vary the expression with relatively simple variations in upholstery, which of course owes a great deal to fabric textures and colours.
AAC24 SHELL: polypropylene seat
Seat Shell colour options: Black  / Brick / Concrete Grey / Cream White / Dusty Blue / Dusty Green / Green / Grey / Hunter / Khaki / Mustard / Orange / Pastel Green / Soft Black / Warm Red / White 
Front or AAC25 Full Upholstery Canvas / Coda / Compound / Divina / Divina MD /Divina Melange / Hallingdal / Remix / Steelcut / Steelcut Trio / Surface / Sierra Leather / Silk Leather (Full Upholstery Only)
BASE / 4 star swivel base in cast aluminium.
BASE FINISH / Polished aluminium / White powder coated aluminium  / Black powder coated aluminium 
Dimensions
AAC24/AAC25: 590mm W x 520mm D x 790mm H - Seat Height 460mm
Good to know
About a range comes is a wide variety of chair, stool, lounge, table and ottoman styles.
Plastic
Fabric or leather upholstery
Steel