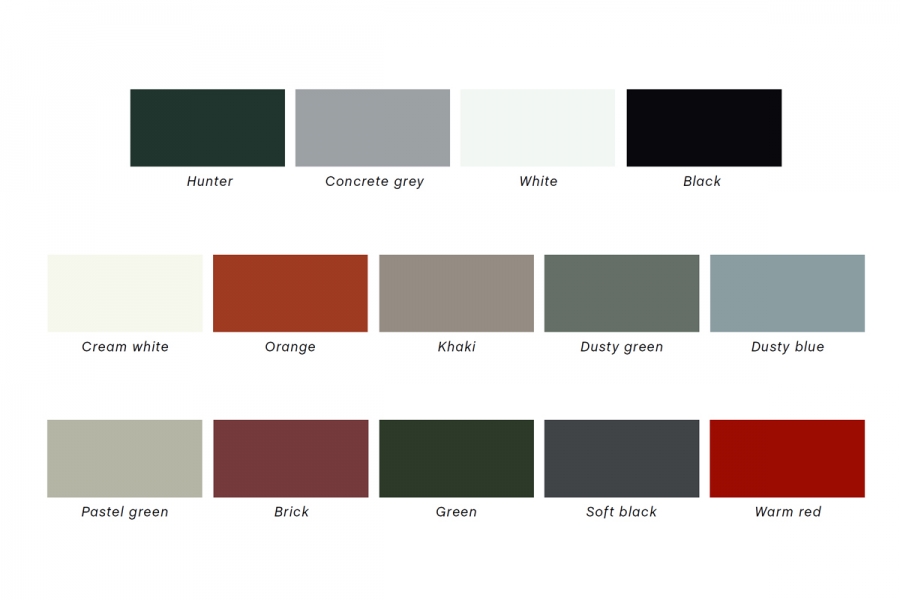 About A Chair Low AAC42 / AAC43
Product Category:
Seating - Lounge Chairs

Seating - Meeting/Training Room
Product information
Materials
Like the dining chair, this curvy version of About a Chair is designed to offer a welcoming and comfortable seat. This version has shorter legs and thus occupies a position in between a lounge chair and an easy chair - laid-back but with the same simple design expression.
About a Chair version is available with three upholstery options: full upholstery of the whole shell, upholstery on the front of the rounded shell or a seat cushion. All three versions allow you to vary the expression with relatively simple variations in upholstery, which of course owes a great deal to fabric textures and colours. Launched 2010
AAC42 SHELL: polypropylene seat
Seat Shell colour options: Black  / Brick / Concrete Grey / Cream White / Dusty Blue / Dusty Green / Green / Grey / Hunter / Khaki / Mustard / Orange / Pastel Green / Soft Black / Warm Red / White 
Front or AAC43 Full Upholstery
STANDARD FABRICS BY KVADRAT / Remix / Surface by HAY / Steelcut / Steelcut Trio / Melange Nap / Divina / Divina Melange / Divina MD / Fiord / Hallingdal / Canvas / Compound / Harald / Lila / Coda / Balder. 
Sierra Leather or Silk Leather (Full Upholstery Only)
BASE FINISH / Soap treated oak / Clear lacquered oak / Matt lacquered oak / Black stained oak
Dimensions
AAC42: 590mm W x 520mm D x 720mm H - Seat Height 380mm
AAC43- UPHOLSTERY: 590mm W x 520mm D x 720mm H - Seat Height 380mm
Good to know
About a range comes is a wide variety of chair, stool, lounge, table and ottoman styles.
Plastic
Fabric or leather upholstery
Steel