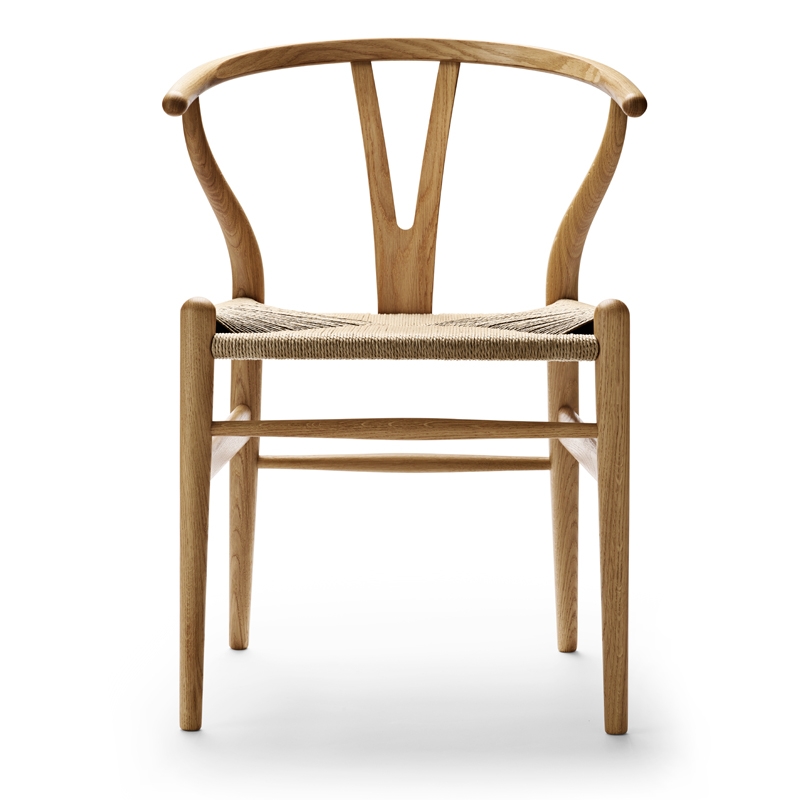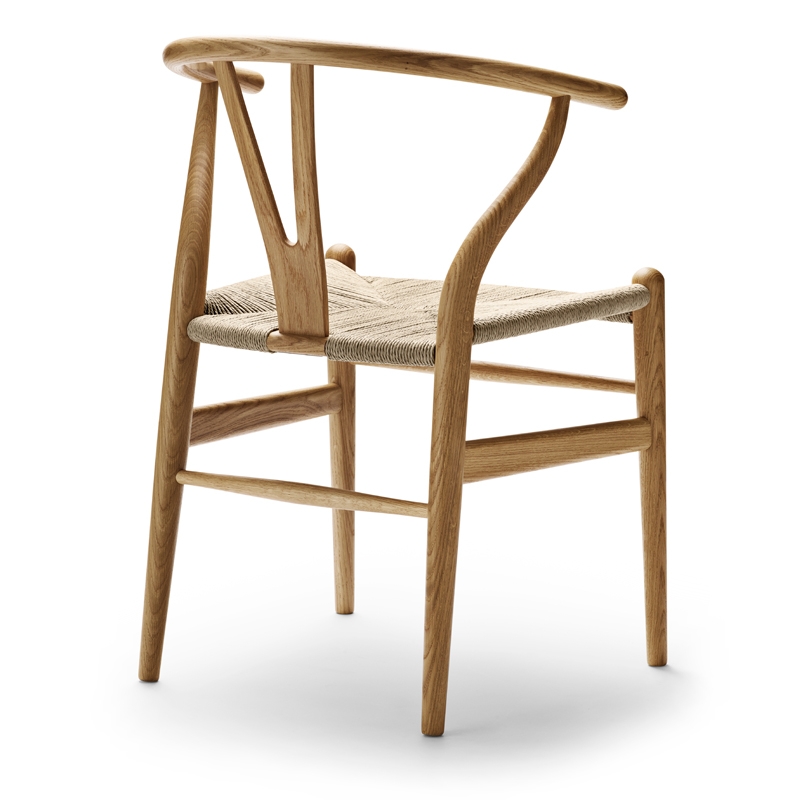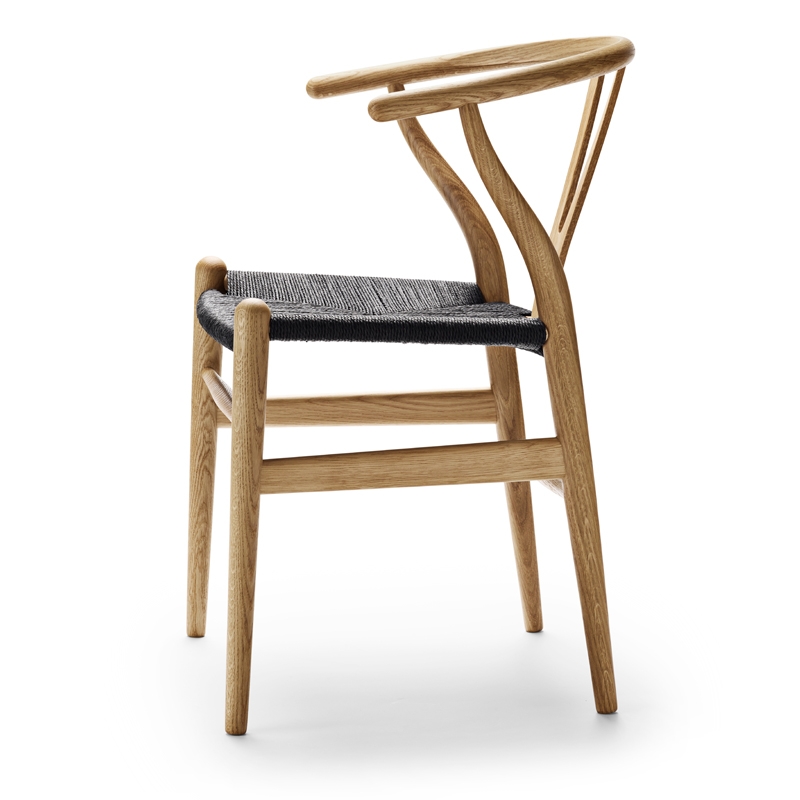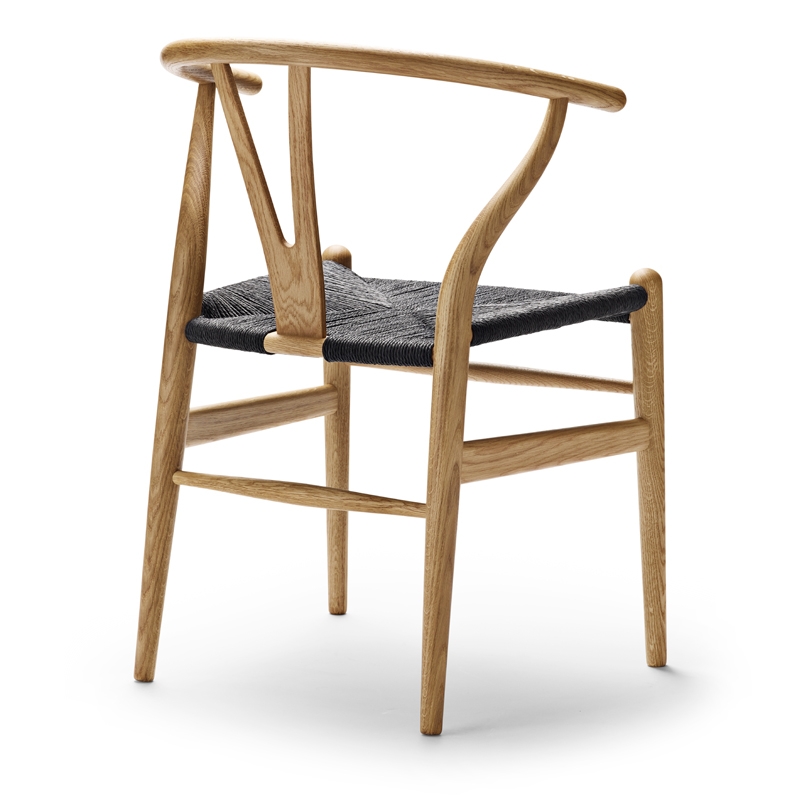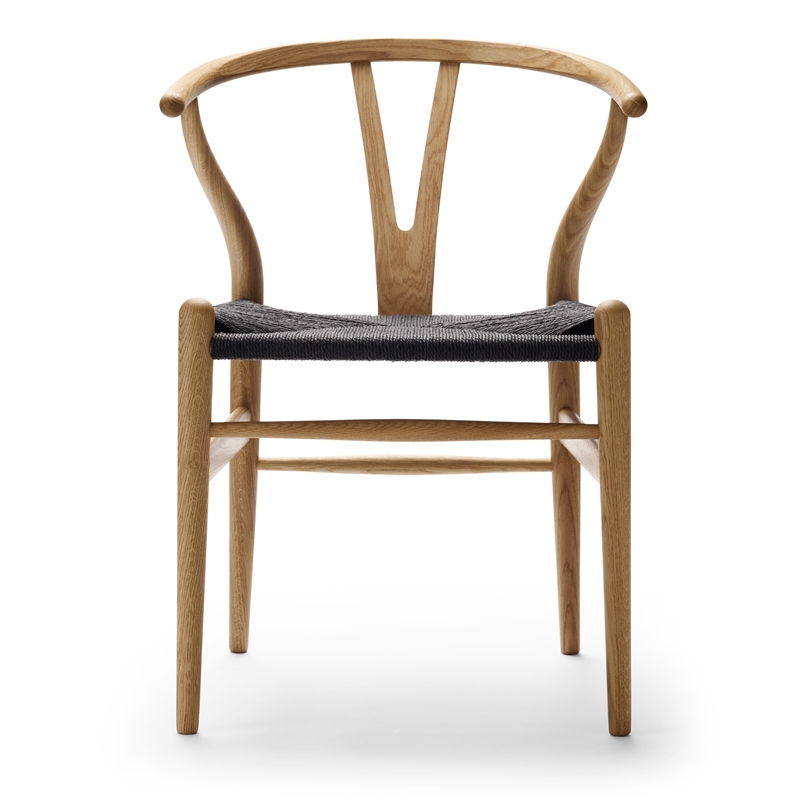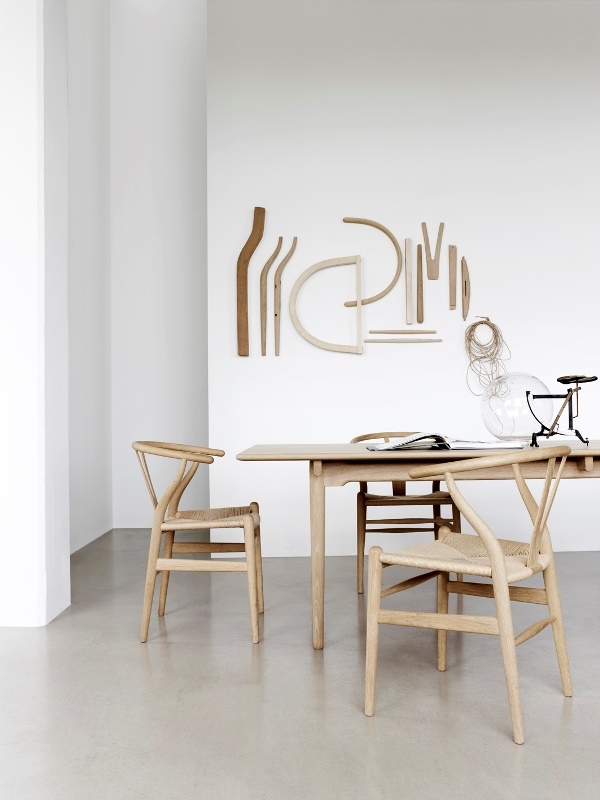 CH24 Wishbone chair
Designed by

Hans J. Wegner
Product Category:
Product information
Materials
The CH24 Wishbone Chair by Carl Hansen & son is a classically beautiful, light and sculptural dining chair that is also perfect for simply relaxing in. The top rail is gently steam-bent to provide freedom of movement and excellent comfort.
The chair is a masterpiece of craftsmanship. More than 100 production steps are carried out by hand, and the seat is hand woven from 120 metres of paper cord that can last up to 50 years. Hans J. Wegner designed CH24 for Carl Hansen & Son in 1949, and the chair has been produced without interruption since 1950.
Wishbone Chair Frame is available in; Solid Wood - Ash, Maple, Beech, Oak, Cherry, Smoked Oak or Walnut in finishes; Soap; Lacquer,Oil, White Pigment Oil or Black paint.
Seat available in Natural or Black papercord.
Dimensions
550mmW x 510mmD x 760mmH, 450mmSH
Price range
$1,000-$2,000
Good to know
- One of the very first models Hans J. Wegner designed especially for Carl Hansen & Son in 1949.
- 5 year warranty against manufacturing defects on standard products (materials and construction).
- Short lead time available for select finishes. Contact us for more information. Otherwise, 12-16 week lead time applies.