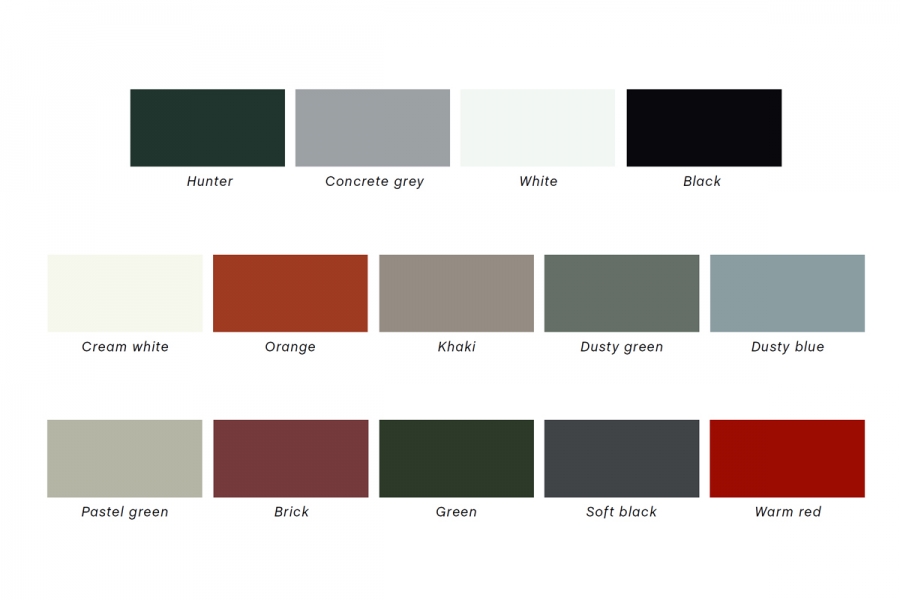 About A Chair AAC18 / AAC19
Product Category:
Product information
Materials
This slightly more formal version of About a Chair features elegant legs and armrests that frame the seat shell for a secure and comfortable feel.
The chair's upright and organic posture offers good lumbar support, while the open front invites you in. In this version, About a Chair is a perfect conference chair, but it has retained a stylish sense of homeliness that makes it fit right in around a dinner table or in a work-at-home office.
Dimensions
600mm W x 500mm D x 780mm H - Seat Height 460mm
Good to know
AAC18 Shell: Solid-coloured polypropylene 4 leg base: Bent steel tube COLOURS Shell: White, Black, Cream White, Pastel Green, Khaki, Soft Black, Brick, Green, Concrete Grey, Dusty Blue, Orange, Hunter, Dusty Green, Warm Red. 4 leg base: Black, White, Chrome. Stackable 8 pcs AAC19 - UPHOLSTERY Shell: Polypropylene with oeko-tex foam and upholstery, Plain or quilted seat. 4 leg base: Bent steel tube COLOURS Base: Black, white, crome UPHOLSTERY Steelcut Trio, Steelcut, Remix, Divina Melange, Divina MD, Halling