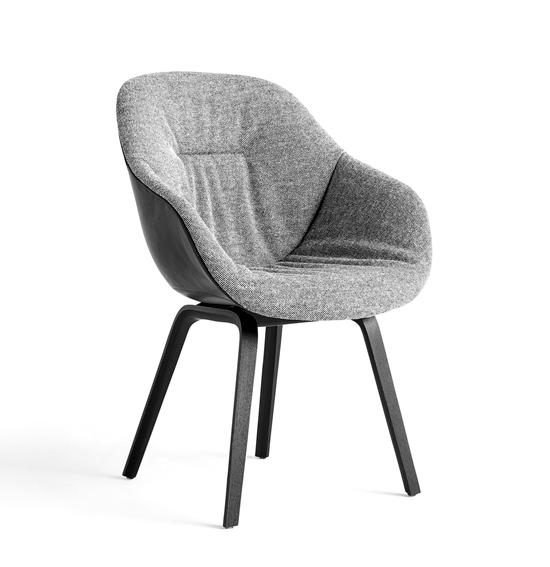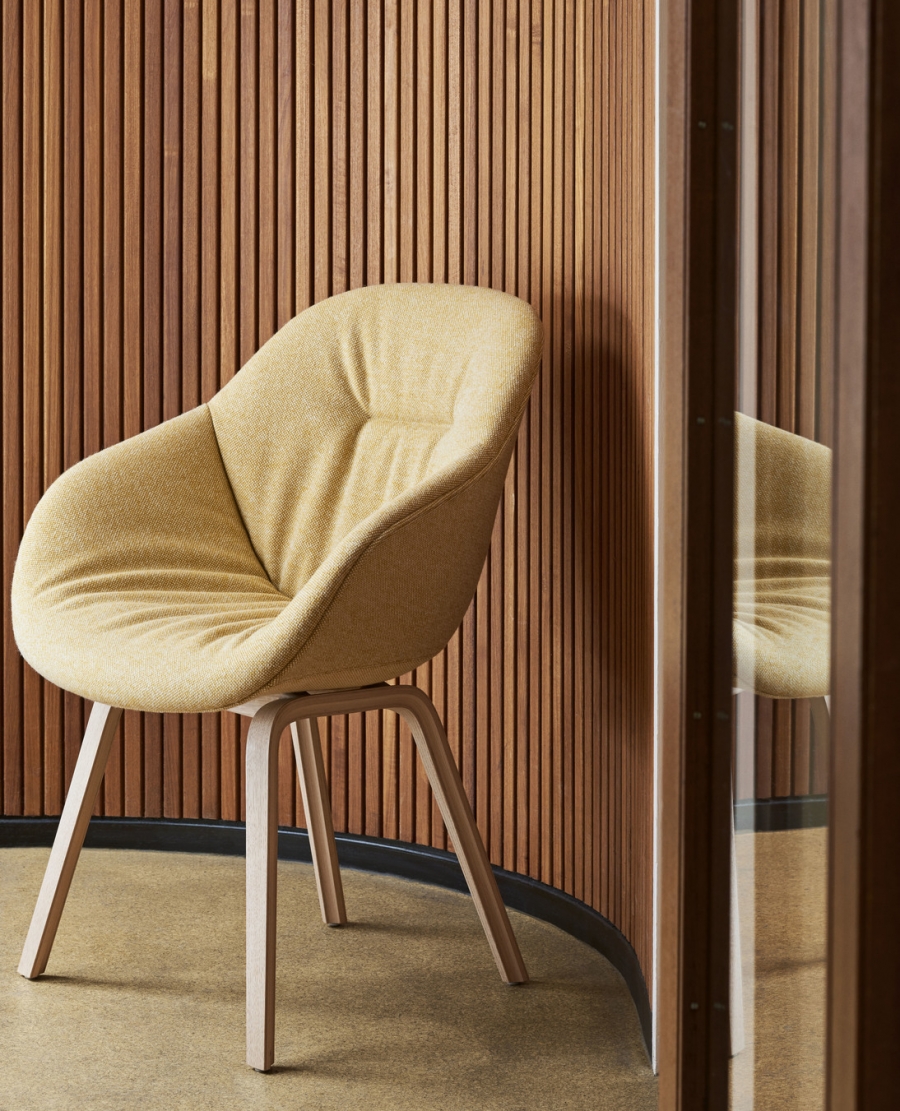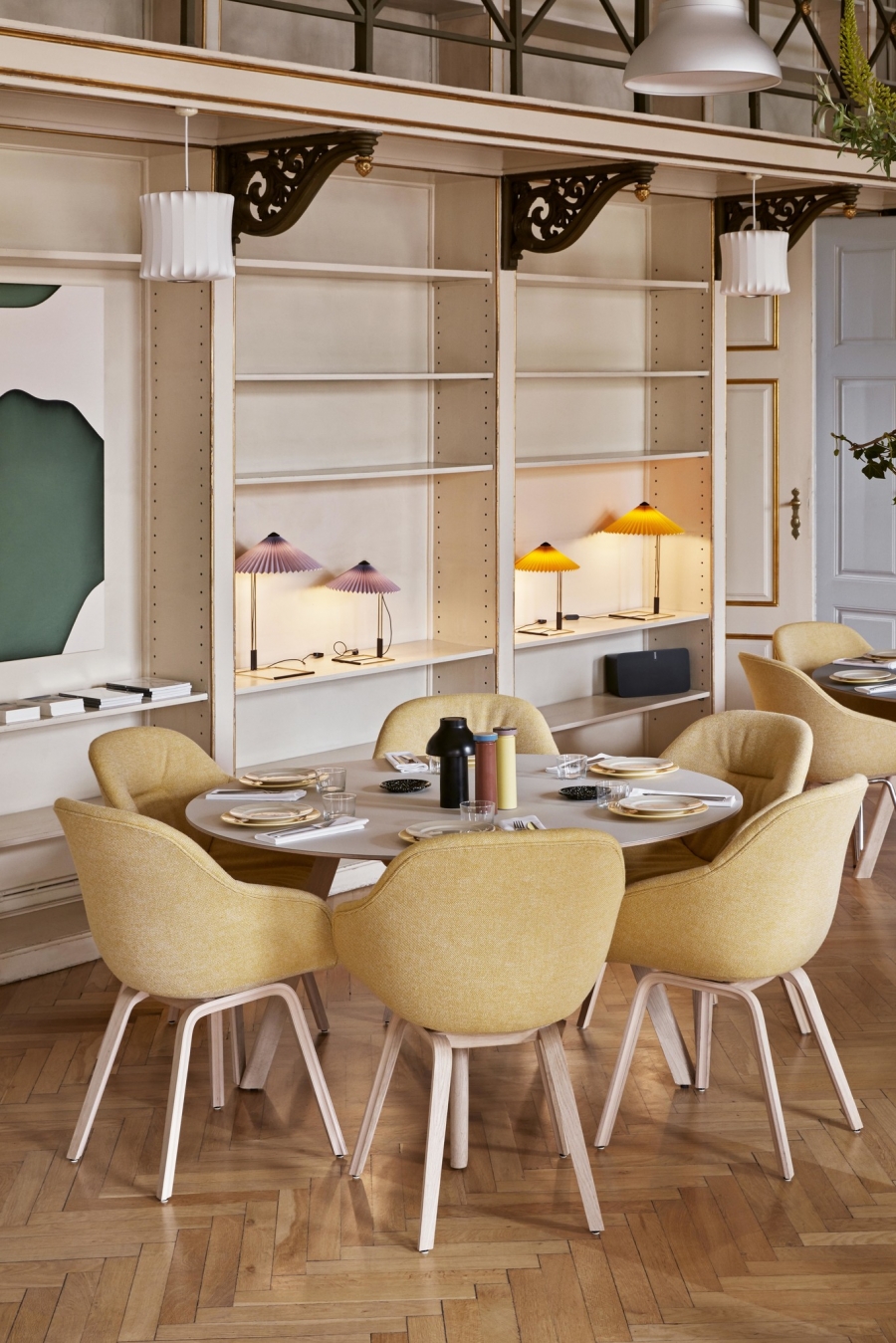 About A Chair AAC123 Soft/Soft Duo
Product Category:
Product information
Materials
Downloads
The AAC123 Soft fuses the natural elegance and character of the four-legged wooden base with the softness and warmth of the quilted shell. Retaining the same high backrest and generous seat that characterises the series, this design features a solid base with angled legs that slant slightly outwards for optimal stability. The oak base is available in different finishes and the quilted shell is offered in a variety of upholstery options, providing a multitude of design combinations that give this series versatility in a wide range of corporate, public and private contexts.
Also available as AAC123 Soft Duo with contrasting materials on front seat and back shell upholstery.
Shell: 10 mm injection moulded polypropylene with 10%
glass fibre. Fully upholstered.
Foam: 15 mm cut foam, 15 mm super soft cut foam and 40 mm
wadding.
Upholstery: Available in a large selection of standard fabrics and leathers. Please see attached specification. 
Base: Black stained oak veneer, Matt lacquered oak veneer, Clear lacquered oak veneer or Soaped oak veneer.
Glides: Plastic glide, felt glide standard or felt glide soft
Dimensions
620mmW x 595mmD, 450mmSD x 860mmH, 475mmSH
Good to know
- 2-year warranty
- Available in a standard moulded foam upholstery and a soft quilted version with added wadding in a large selection of fabrics and leathers.
- Other base options are: 4 star swivel base, 4-leg steel tube base and 5 star swivel base with gas lift.
Polypropylene
Foam
Fabric or leather upholstery
Timber