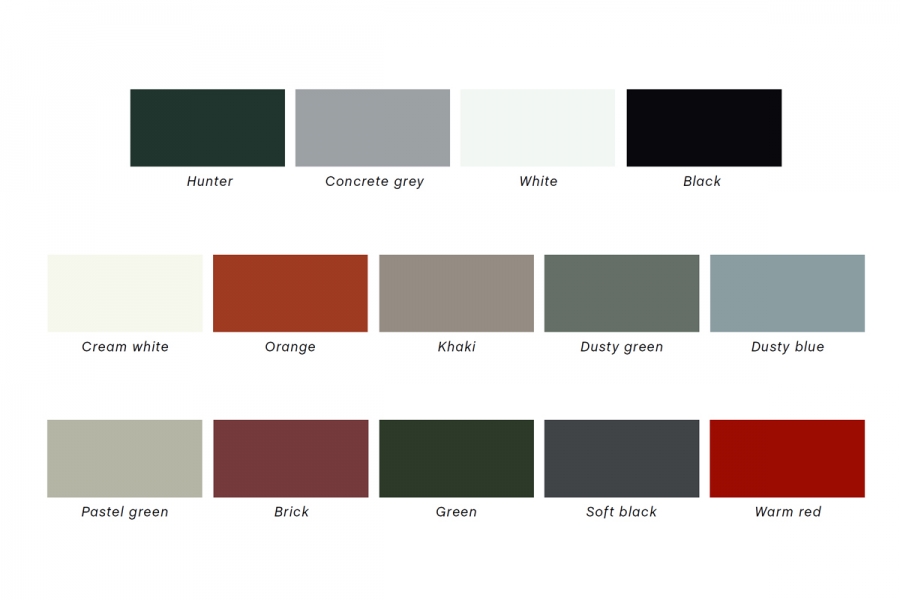 About A Chair AAC22 / AAC23
Product Category:
Seating - Dining

Seating - Meeting/Training
Product information
Materials
The About A Chair AAC22 / AAC23 design exudes the functional simplicity that is characteristic of this entire series. The solid shell comprises a curved back with armrests in polypropylene, providing excellent comfort and a soft, unified silhouette, while the four-legged wooden base adds a timeless, classic expression, ensuring greater stability and a longer lifetime.
The extensive range of colours, upholstery options and wood choices for the frame and legs offer the opportunity to create almost infinite design combinations.
MATERIALS
LEGS: Oak / Oak black stained
AAC22 SHELL: polypropylene
Seat Shell colour options:
hunter
concrete grey
white
black
cream white
orange
khaki
dusty green
dusty blue
pastel green
brick
green
soft black
warm red
Base colour options:
oak soaped
oak matt lacquer
oak clear lacquer
oak stained black
oak green stained (only available with green shell)
oak dark brick stained (only available with brick shell)
oak army stained (only available with hunter shell)
Front or AAC23 Full Upholstery
Canvas
Coda 
Compound
Divina
Divina MD
Divina Melange
Hallingdal
Remix
Steelcut
Steelcut Trio
Surface
Sierra Leather
Silk Leather (Full Upholstery Only)
Dimensions
590mmW x 520mmD x 790mmH - seat height 460mmH
Polypropylene
Fabric or leather upholstery
Timber