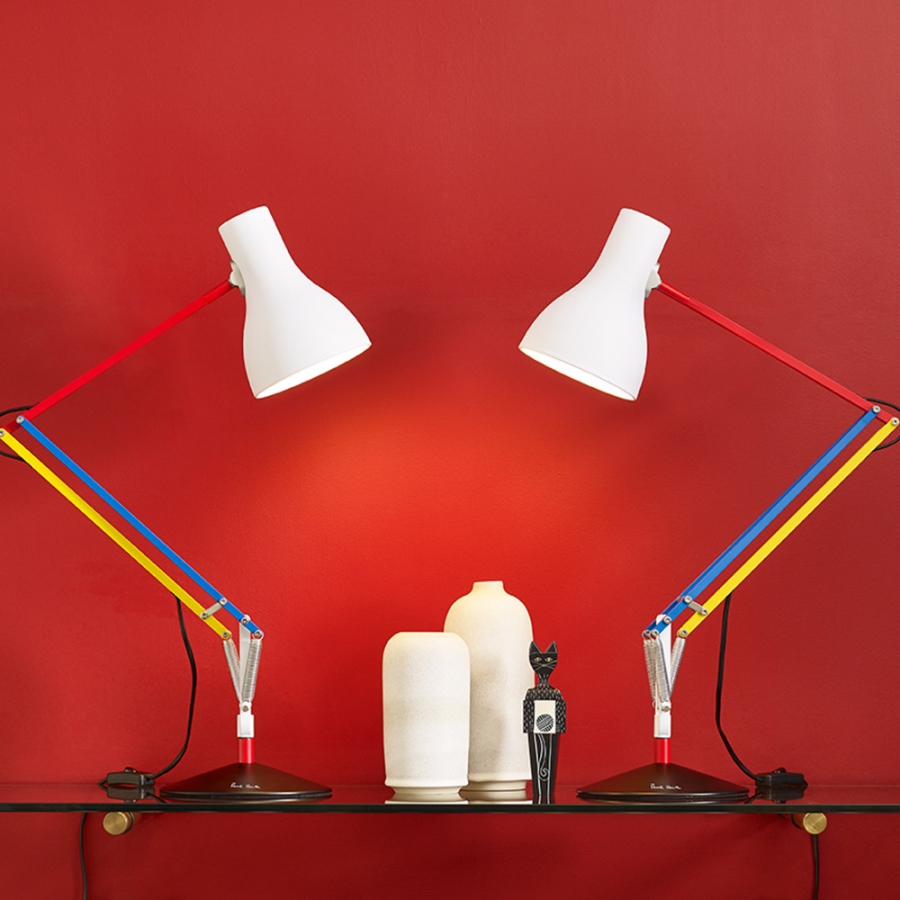 Type 75 Table Lamp - Paul Smith - Edition Three
Designed by

Kenneth Grange
Product Category:
Product information
Materials
Special Edition Once again Paul Smith has collaborated with Anglepoise to create the Type 75 Desk Lamp, Paul Smith – Edition Three, testament to this designer's remarkable deftness in instilling modernity and new life into a well-loved design classic. With its strident primary colour palette and engaging, angular Anglepoise form, Edition Three evokes the visual vocabulary of Dutch painter Mondrian's De Stijl and launches to coincide with the run up to next year's De Stijl centennial.
Set alongside the fresh, oral hues of Edition One and the rich, jewel-like tones of Edition Two, this new Type 75TM Paul Smith Edition both complements and contrasts; its hundred-year-old colour palette looks fresh, dynamic and contemporary.
Edition One colours are evocative of the summer.
Edition Two uses the deep, rich hues of autumn.
Edition Three takes a different approach by using the visual vocabulary of Dutch painter Mondrian's De Stijl style of art.
Material:
- Aluminium shade
- Aluminium arms
- Stainless steel fittings
- Cast iron base with aluminium cover
- Anglepoise® constant tension spring technology
Dimensions
Shade Diameter 145 mm
Shade Height 192 mm
Cable Length 2700 mm
Max Reach 660mm from base to shade
Base Diameter 195 mm
Good to know
Type 75 + Paul Smith version available in Edition One, Edition Two and Edition Three.
Type 75 available in desk lamp, floor lamp and wall light.