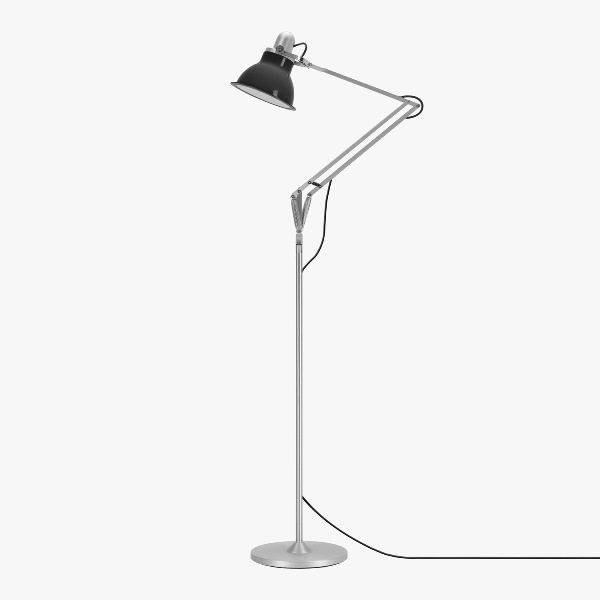 Type 1228 Floor Lamp
Designed by

Sir Kenneth Grange
Product Category:
Product information
Materials
The Type 1228™ floor lamp will introduce a vibrant pop of colour into any interior space.
It's extra reach and flexible shade makes this is an ideal lamp for reading; alternatively you can tilt the shade away to dispel a warm ambient glow around the room.
Colour options: Granite grey, Ice white, Ocean blue.
Material:
- Twin layer coloured polypropylene shade 
- Brushed aluminium shade cap, switch cover and arms
- Aluminium arms
- Chrome plated bridle and fittings
- Cast iron base with aluminium cover
- Anglepoise® constant tension spring technology
Dimensions
- Shade diameter 170mm
- Shade height 180mm
- Max reach: 660mm (from base to shade)
- Base diameter 250mm
- Pole Height 910mm
​- Cable length 2700mm
Good to know
Type 1228 comes is a variety of styles including desk lamp, desk clamp, floor lamp and wall lamp.