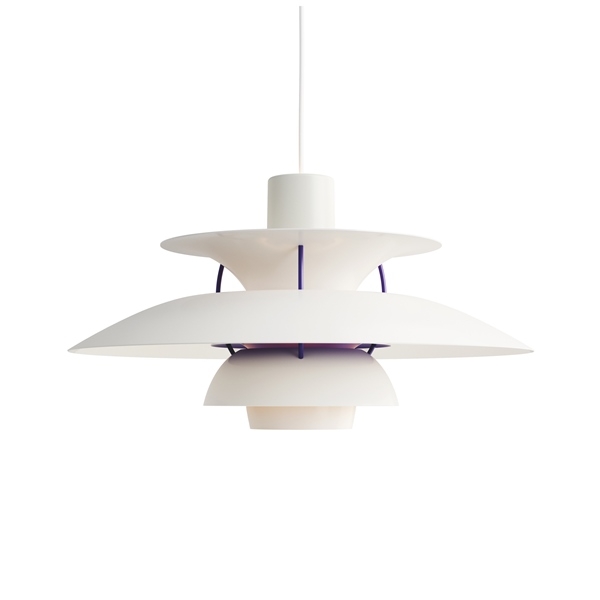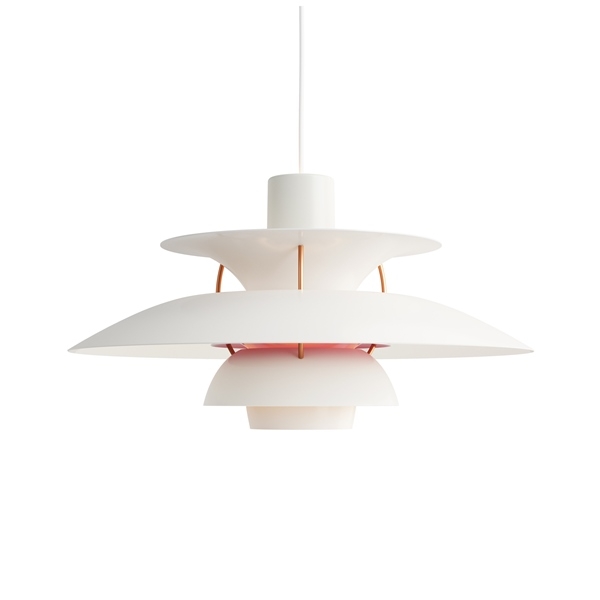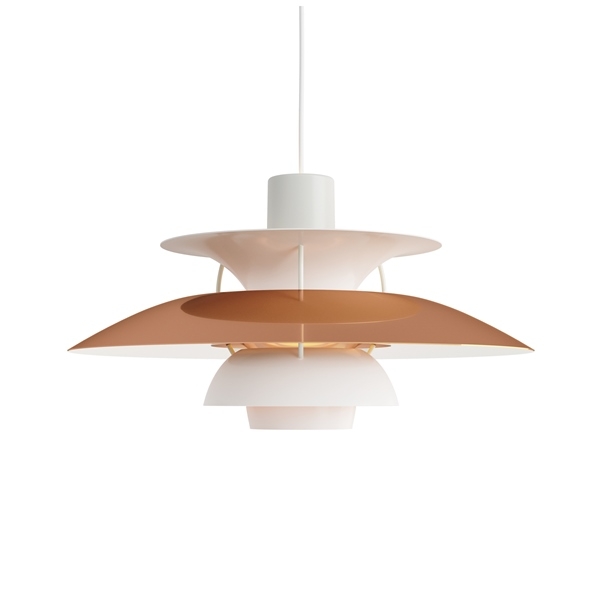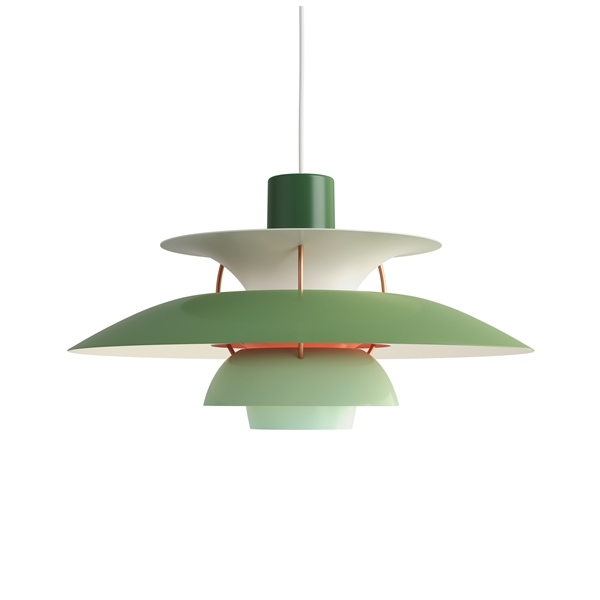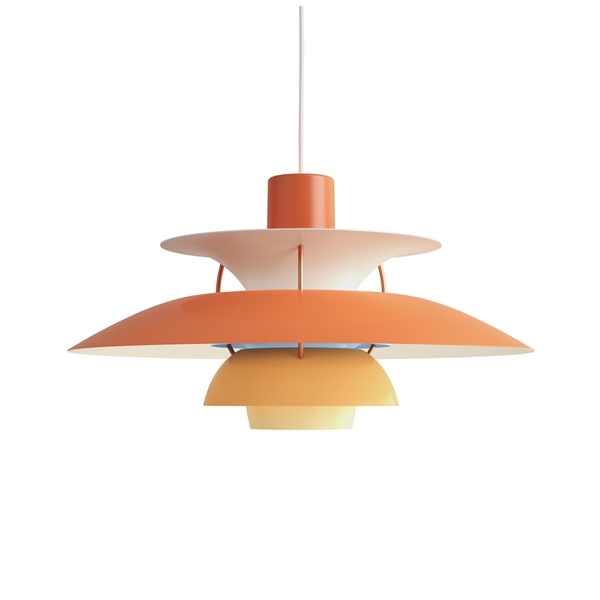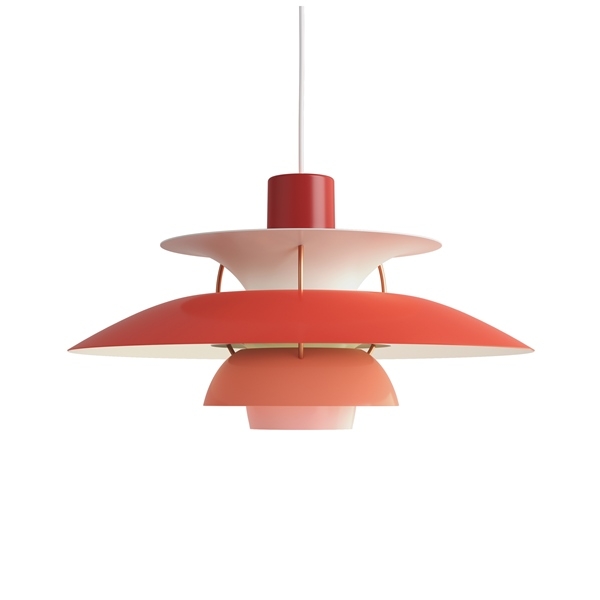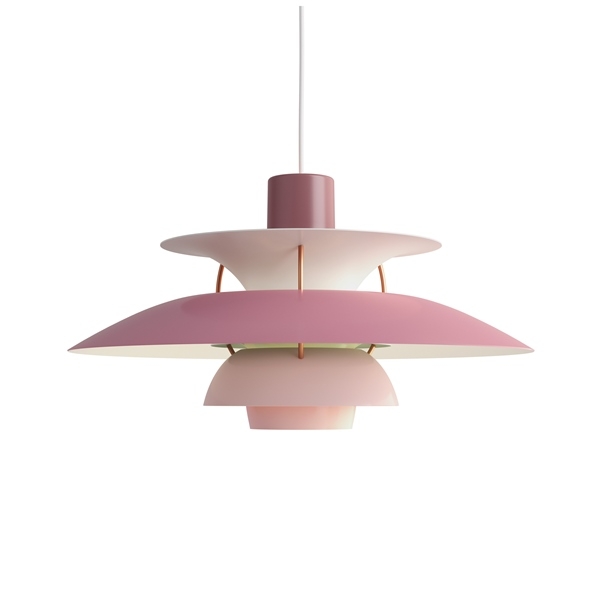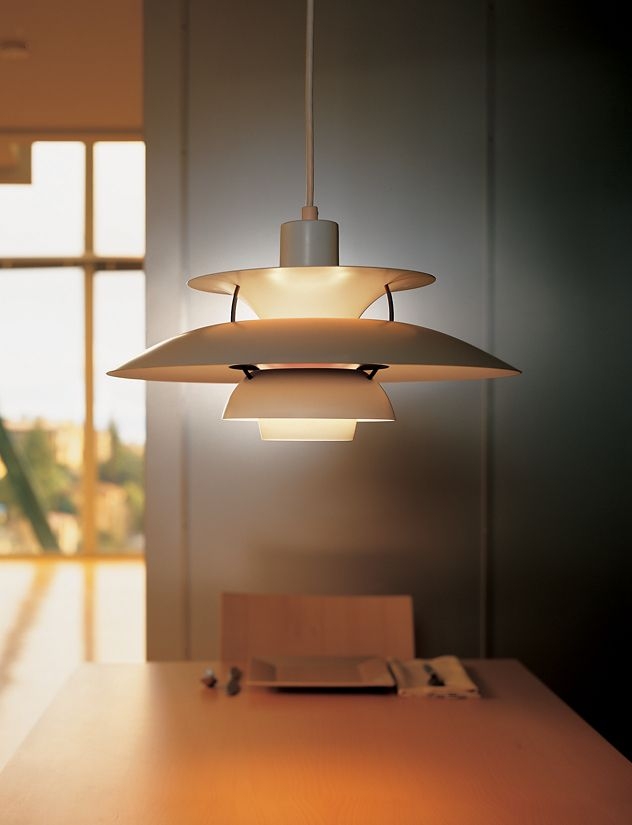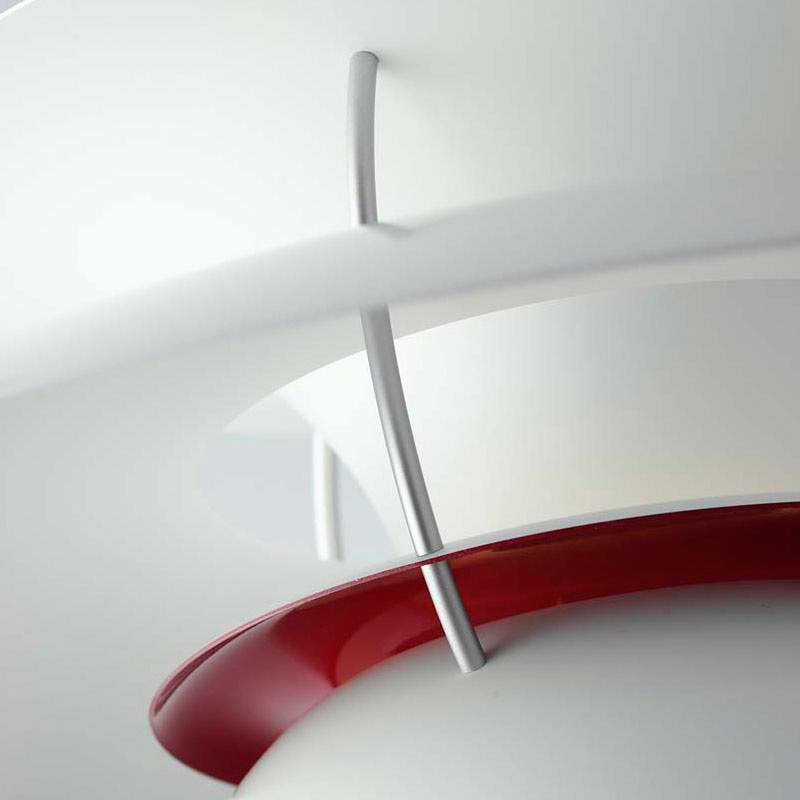 PH5 Pendant
Designed by

Poul Henningsen
Product Category:
Product information
Materials
Poul Henningsen, otherwise known as PH, had a mission: He wanted to create an electric lamp with pleasant, glare-free light. Taking this as his starting point, he developed a lighting philosophy and numerous lamps that could go on to become known worldwide.
PH revolutionised the way in which lamps were conceived by allowing the shades to shield the light while directing it to where it was needed. His work culminated in 1958 with the launch of the PH 5, which soon became a huge success.
Anti-glare Discs:
Blue anti-glare disc for Classic and Hues of Orange. 
Green anti-glare disc for Hues of Red and Hues of Rose.
Red anti-glare disc for Hues of Green and Hues of Blue.
Rose anti-glare disc for Hues of Grey and Modern White.
Copper anti-glare disc for Copper. (Please note that the copper surface is untreated. This means that the surface will change over time and develop a patina.)
Material:
Shades: Spun aluminium, spun copper.
Anti-glare disc: Spun copper or blue, rose, green or red, spun aluminium. 
Struts: White (for Copper), purple (for Classic) or bronze coloured, rolled aluminium.
Weight: Max 2.4kg
Dimensions
500mmDia x 267mmH
Cable length: 3m
Good to know
Louis Poulsen celebrated PH5 Pendant's 60th Anniversary in 2018.