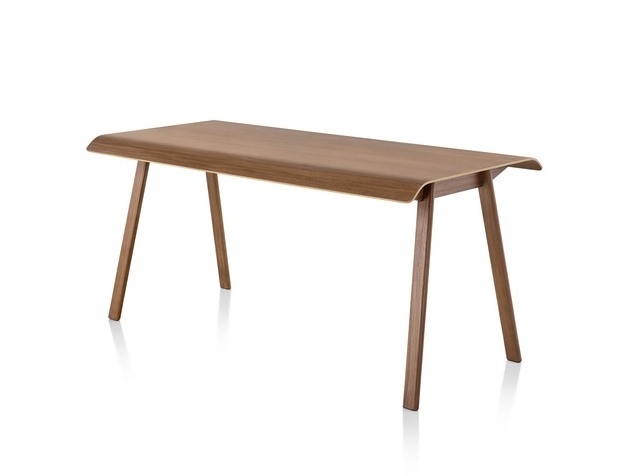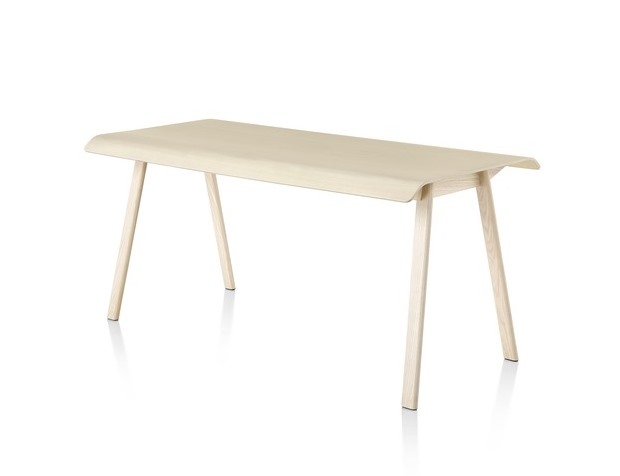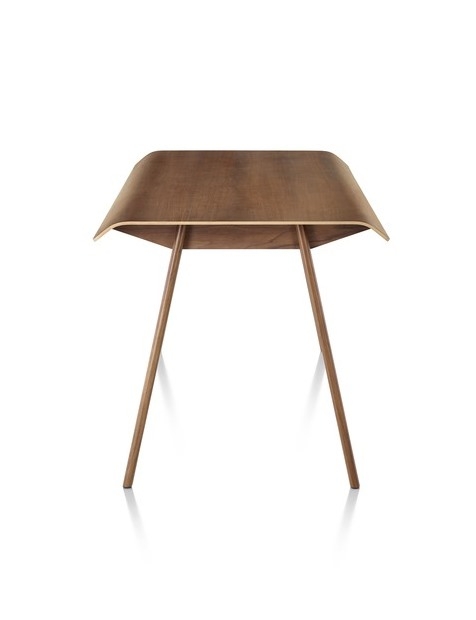 Distil Table
Product Category:
Product information
Materials
Downloads
Equally appropriate in a small office or work room, Distil takes work seriously without taking over. Designer Todd Bracher ensures this equilibrium by refining the idea of a desk to its essence. With solid wood legs, eased edges, moulded plywood top and refreshingly honest answers to handling wires and storage, this desk is approachable, physically and aesthetically.
Without storage, Distil is an elegant table. With it, in vertical or horizontal orientation, Distil is a desk. Cleverly designed to keep devices and chargers close at hand but out of sight, Distil's laminate-lined storage units mount on the left or the right. A removable internal drawer can double as a desktop in-tray; a soft lined bottom ensures items won't mar the interior.
Distil's simple, straightforward solution to wires and cords channels them the length of the desk through cut-outs in the cross stretchers. The essential nature of Distil extends to its assembly: it goes together using a simple tool in a few minutes.
Finish: White ash, Ebony or Walnut
Dimensions
Small: 1220mmW x 760mmD x 725mmH
Large: 1525mmW x 760mmD x 725mmH
Good to know
5-year warranty
Also available as a desk with storage boxes