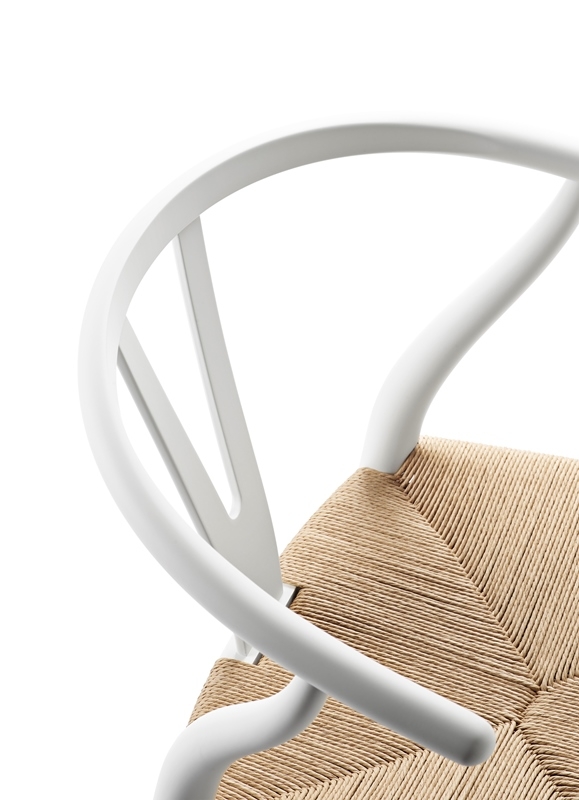 CH24 Wishbone Soft Limited Edition
Designed by

Hans J. Wegner
Product Category:
$1,199.00
Product information
Materials
Downloads
Special edition CH24 Soft: Hans J. Wegner's icon with a matte finish.
Just like the original, the special edition is timelessly elegant with its clean and characteristic expression. The CH24 Soft has an irresistible matte finish, available on five classic colors: black, grey, white, green and red.
The new finish has an inviting quality that tempts the gaze to follow along the backrest and your hand to do the same. Furthermore the coating makes it easier to maintain the chair, keeping the timeless design looking even cleaner
Limited edition available until December 2020. 
MATERIAL
Frame: Beech 
Seat: Paper cord
FINISHES
Frame: Matte finished beech in Soft White / Soft Black / Soft Red / Soft Green / Soft Grey
Seat: Natural paper cord
View HERE for standard finishes
Dimensions
550mmW x 510mmD x 760mmH, 450mmSH
Price range
$1,000-$2,000
Good to know
- 5 year warranty
- Limited edition, available until Dec 2020
- Local delivery available at an additional price on request.