J Foerson & P Hiort-Lorenzen
Ian Harrison and Les Stevens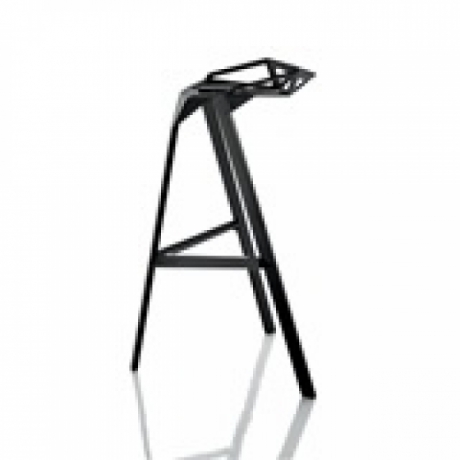 Stacking stools. Suitable for indoor/outdoor use.
Material
Stacking chair. Year of production: 2003. Material: legs in anodised aluminium. Seat in die-cast aluminium treated with sputtered fluorinated titanium an dpainted in polyester powder.
Authentic design. Not fakes.
As Australians we have every reason to be proud of our vibrant arts and design community. Sadly, our Australian furniture designers are under threat due to imported counterfeit copies of their furniture, lighting and homeware designs. As consumers we are damaging our local industry when we treat shoddy 'replica' copies of iconic furniture as disposable decorating items destined for landfill.
Visit to our furniture showroom in Hume and see the real thing.
Our Brands
We represent the largest and most diverse range of authentic and iconic designer furniture in Australia with brands including; 
Adam Goodrum, Angelpoise, Armadillo&Co, Bestlite, Carl Hansen & Son, Cocoflip, Emeco, Erik Jorgensen, Designer Rugs, Fink, Fritz Hansen, Gubi, Hay, Herman Miller, Howe, Life Space Journey, Lightyears, Louis Poulsen, Magis, Menu, Norman Copenhagen, Offecct, Paustian, Posh, PP Mobler, Prooff, Ross Didier, Stellar Works, Tait, Thinking Works, Walter Knoll, Wrong for Hay and many more.